What is Tuscan Furniture?
Tuscan furniture is a style of furnishings inspired by Tuscan and Mediterranean design. These furnishings reflect the casual elegance of Central Italy, and are based on an Old World design scheme. Tuscan furniture features a rustic style that is warm, comfortable, and welcoming. It is heavily inspired by the characteristic Tuscan-style farmhouses found throughout Italy.
In Old World Tuscany, furnishings were made from local materials that were both affordable and readily available. This included local woods, such as walnut and pine, which feature heavily in Tuscan furniture design. This style of furniture also relies heavily on local materials like leather, as well as metals like iron and copper. Straws and grasses were also used to create chair seats or backs, or to create decorative elements or doors. Tile mosaics made from natural clay are also used to make Tuscan furniture.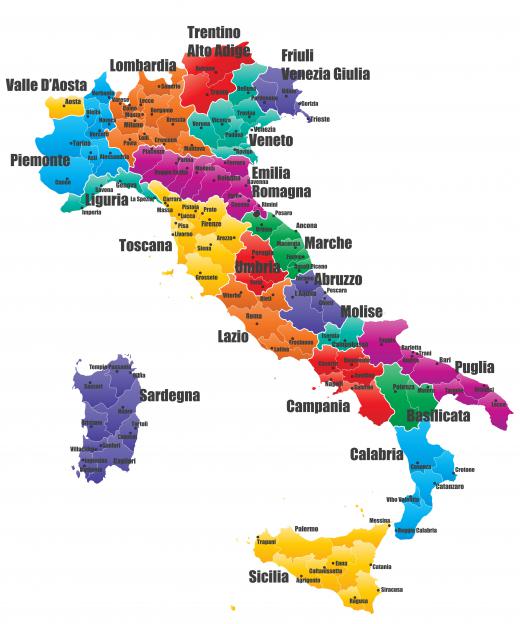 Tuscan furniture primarily reflects colors found in the local countryside. Gold and yellow shades feature heavily in this design, and are based on the golden hue of olive oil as well as the sun's rays. Red and orange shades also play an important role, particularly terra cotta. Tuscan furniture makers also incorporated the rich natural shades found in local wood species, which may be stained or left unfinished. Accent colors like Mediterranean blue or sunflower yellow may also be used in this style of furniture design.
Furniture from this region is also characterized by distinctive shapes and profiles. Tuscan furniture primarily consists of simple, clean lines combined with solid, sturdy construction. All furniture from this area is built to last, and pieces are often oversized to serve as focal points within a room. Tuscan furniture profiles draw on classical Roman and Italian architecture, giving them a traditional styling. These pieces may be adorned with ornaments found in nature, including olives, lavender, and other plants.
Those looking to create a Tuscan-style home should look for key pieces of furniture that represent this design scheme. In Italian culture, the kitchen table often plays a major role in family life, so Tuscan-style tables tend to be very large and well built. Chairs need not match, and may include leather seating or seats made from local grasses. Carved armoires and oversized wooden buffets also serve as popular pieces in a Tuscan design scheme. Buyers can also look for mosaic-topped tables and mirrors or other decorative objects equipped with wrought-iron scrollwork or copper medallions.
AS FEATURED ON:
AS FEATURED ON:

By: willypd

Tuscan furniture reflects the casual elegance of Central Italy, and are based on an Old World design scheme.

Tuscan furniture uses design elements developed under the Roman Empire.