What are the Different Types of Tuscan Home Decor?
Some of the different types of Tuscan home decor include Italian ceramics and wall decor. Pieces of furniture, such as chairs and sofas, are also part of Tuscan home decor. Tuscan-style decor may also include marble and wrought iron kitchen accessories. Other examples of Tuscany style pieces are practical accessories such as salt and pepper shakers and ceramic cookie jars or storage containers. Tuscan home decor may also include a hand-crafted tapestry, which can be used as a throw or a wall ornamentation.
Tuscan-style decorating is influenced by Italian artwork found in many chateaus and manors of the rural areas of central Italy. Rich in Italian heritage, most Tuscan home decor has a unique style that incorporates hand-crafted art with a functional purpose. Tuscan home decorating is not limited to furnishings and useful accessories, however.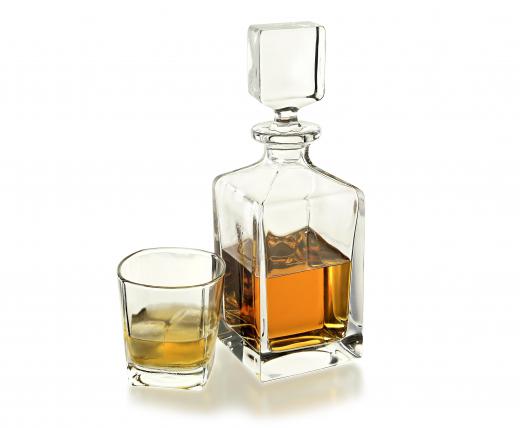 Holiday decor crafted in Tuscany style may include religious figures and Italian nativity sets. These typically use wood hand painted by Italian artisans. Glass- or hand-carved wood Christmas tree ornaments are other types of Tuscan home decor that can be ordered through specialty catalogs and online stores.
Other accessories crafted in Tuscany style are paperweights, which can be used as decorative and useful pieces for the home office. These are typically hand painted by the artist. Some are limited editions, each numbered and hand signed. They may also come with a certificate of authenticity (COA) from the artist of Tuscany. A COA often makes Tuscan home decor more desirable and may even increase re-sale value.
Tuscan decor ideas may come from many sources and the pieces may be made from various materials. Hand-blown Italian crystal pieces are other types of Tuscan home decor. Such pieces may include a whiskey decanter or flask, or a decorative vase. Items like these are often selected for gift giving as well.
Home furnishings designed in Tuscany style include benches and wooden chests. Trunks are another type of Tuscan style decor for the home. Stacking tables designed by Italian artists from Tuscany are often displayed as a part of Tuscan decor. Some are constructed of wrought iron with a marble top.
For decorating the kitchen in Tuscany style, handcrafted pieces of marble fruit may be incorporated. Tuscan-style marble fruit pieces may be found as singular pieces or as a cluster arrangement. Although the main portion of each piece is generally crafted from marble, sections such as a fruit stem may be designed from wood. Marble fruit decor is often displayed in a Tuscany style porcelain bowl to complete the Italian decor.
AS FEATURED ON:
AS FEATURED ON:

By: Constantinos

Tuscan home decor can sometimes include a whiskey decanter or flask.

By: Pics money

There are numerous country homes and manors scattered across Italy's Tuscany region.

By: Zbyszek Nowak

Italian crystal pieces are often used in Tuscan decor.