An armoire is a tall cupboard with shelving, which stands alone as opposed to being built into the wall, making it easy to reposition when redecorating. If a cupboard has no shelving but contains a rod for hanging long items of clothing, it is more likely to be called a wardrobe. Armoires might be used to hold plates and cups, non-perishable food items - in which case it might also be called a pantry - or clothing folded to lie flat.
Early houses lacked built-in closets for storing clothing, so a wardrobe and/or an armoire could be found in most bedrooms. Living areas might also boast an attractively worked armoire to store the family's tools, plates, linens or other possessions that are used often but typically not left out. Some think the word armoire comes from an original use of storing the arms of a household, ready to be taken up to defend the hearth from invaders. However, it is more likely that the term derives from the Latin arma, meaning tools. So an armoire was originally a tool chest.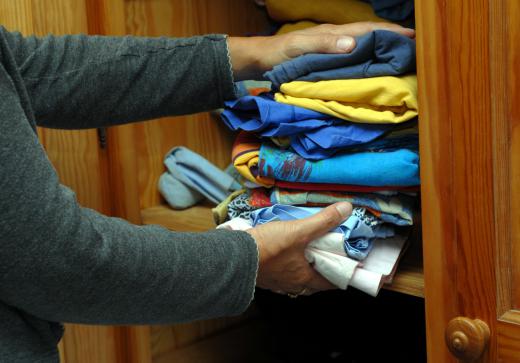 Most modern American hotel rooms feature an armoire that, when opened, displays the room's television on a pullout tray. For this reason, the word armoire is often used interchangeably with the now old fashioned term entertainment center, describing a structure that is part cabinet and part shelving, which could house the television, stereo, speakers and other electronics for home entertainment. Now the term is also used to cover articles of furniture related to one's home computer system. Thus the computer table, desk or workstation is often now called the 'computer armoire.' But strictly speaking, if it's not at least head-high, it really isn't an armoire.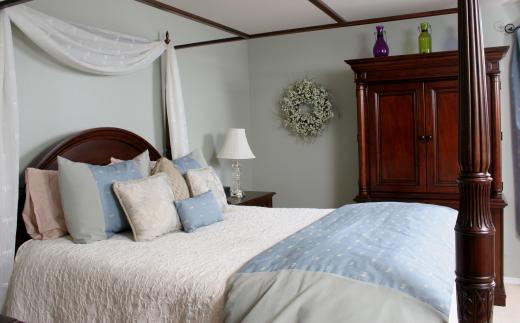 Antique armoires are surprisingly affordable at auction houses, where large furniture items are often sold for a song because most of the buyers didn't bring a large enough vehicle to transport them. If you have clutter problems and sufficient floorspace, an armoire might be just what you need.
AS FEATURED ON:
AS FEATURED ON:

By: Richard Villalon

An armoire contains shelving for clothes and blankets.

By: Lisa Turay

An armoire could be found in the bedrooms of most early houses.

By: MAXFX

Armoires are typically larger and more detailed than wardrobes.