What is a Tuscan Style House?
Tuscan design epitomizes the romance and aesthetic of the Italian region of Tuscany. Whether dreaming of a rustic farm house or envisioning a grand villa, a Tuscan style house may be a dream come true for any lover of Italy. There are several factors that help contribute to a Tuscan style house, including architecture, building materials, interior design, and landscaping.
The architecture of a Tuscan style house may make it stand out immediately. Often covered with white, gray, or tan stucco, Tuscan dwellings are also characterized by gently sloping roofs made up of terracotta tiles. Windows in Tuscan-style houses are typically elongated arches.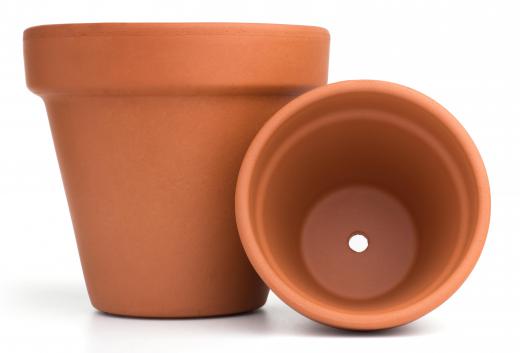 Building materials tend to capitalize on the materials available in Tuscany. Natural stone and detailed wood are common elements used in both architecture and furnishing. Tile is plentiful, frequently making up the bulk of floors, roofs, and some built-in elements such as bathtubs. Marble, travertine, and terracotta are popular choices for tile elements.
Although the architectural design of a home can lend a lot to it being considered a Tuscan style house, decor and furnishing truly can give a flavor of the Italian countryside to any dwelling. The color palette should feature rich earth tones, including gold, tan, rust, and sage green. Furniture may range in style; some people prefer pieces that resemble Italian Renaissance design, while others like weathered, simple pieces to complement a farmhouse-style aesthetic. Most Tuscany-inspired furniture is made of plain or carved wood, though stone-topped tables are also popular.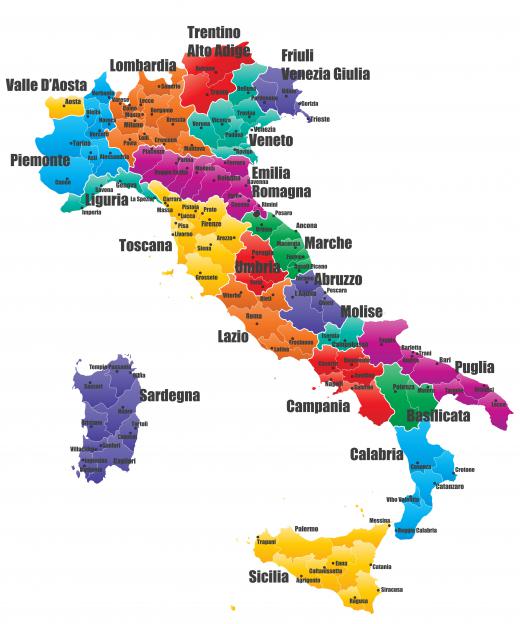 Wrought iron is a major part of Tuscan design. Consider bringing it into the decor through the use of dividing screens, fireplace accoutrements, lamps or even metalwork dining sets. Wall sconces are another excellent way to add a little Tuscany to any room.
Artwork can also help set the tone of a Tuscan style house. Vistas of the Italian countryside, works by famous Italian painters such as Michelangelo or Leonardo da Vinci, and even landscape sketches on weathered paper can all make beautiful, tonally appropriate displays. Murals and trompe l'oeil paintings are also quite popular in Tuscan design, so consider turning at least one wall into an artwork.
Tuscan style houses are often recognizable by their romantic gardens and landscaping. Frequently including fountains, flagstaff paths, and statuary, a Tuscan inspired garden can help recreate the peace and passion of Italy. Plants used in this type of garden include herbs, climbing roses, and Mediterranean plants of all kinds. Terracotta planters, benches, and even wishing wells can be incorporated throughout the garden, creating a peaceful and relaxing environment.
AS FEATURED ON:
AS FEATURED ON:

By: Sergey Skleznev

Terracotta planters lend themselves to a Tuscan-styled environment.

By: sumnersgraphicsinc

A replica of Michelangelo's David would fit into any Tuscan decor.

By: willypd

The Tuscan style reflects the casual elegance of Central Italy, and is based on an Old World design scheme.