What Is the Difference between a Front Loading and Top Loading Washing Machine?
There are many differences between a front loading and top loading washing machine. Most people still have the traditional top loading machine. They are less expensive than front loading type, though in the end, top loaders may cost more money in energy and water costs. There are trade-offs with each type of washing machine, and plenty of things to consider for someone who is planning on purchasing a new one.
A top loading washing machine is most familiar to people, though they may have seen front loading machines in laundromats or increasingly in appliance stores. Top loaders use an agitator which spins the soapy clothes to help get out dirt. The washer drains, adds more water to rinse and then spins the clothes to wring out excess water. Clothes are placed into the spinning basket via the top of the machine, and the lid can be opened at certain times in the cycle to add something else.
A front loading washing machine uses less energy and does not have an agitator. This type is typically gentler on clothes, because it uses gravity to spin them, which helps save energy and may extend life of clothing. These machines use less water and detergent, which may be a great savings on water costs, and they can usually be filled with more clothes. They cannot be opened while they are running, however, so the days of adding a forgotten sock to a batch being washed are over.
Front loaders vary in size but many can take up less space than top loaders. It's often possible to stack a dryer on top of a front loading machine, but this feature is usually only available in top loaders that are very small and won't accommodate large batches. A front loader may be a better choice for someone who needs to save on space but still wants a fairly good sized washing machine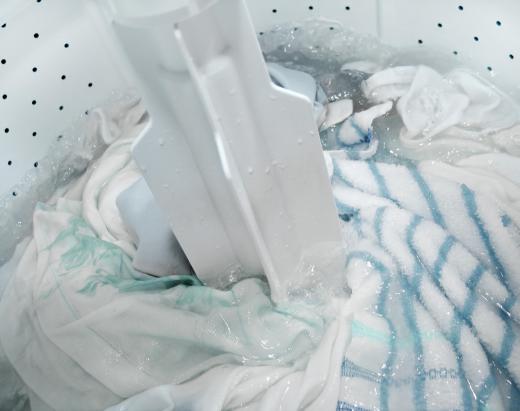 There are some advantages to the top loading washing machine for people with back, knee, or neck problems. It can be easier to load and unload a top loader, since less bending may be involved. Most dryers are front loading, however, so this action may not be entirely eliminated.
In general, top loading washing machines are not as efficient as front loaders, using more energy and water, and clothing washed in them tends to have a shorter life. The buyer may benefit in the short run, however, because they are often significantly less expensive. For people who can afford the front loader and who don't have issues with the way clothes are loaded, it may be the best bet. In some states and countries, buyers may even qualify for an energy rebate if they purchase a front loading machine.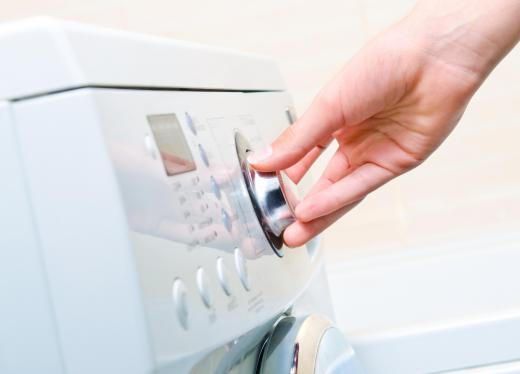 Choosing the best laundry sheets can significantly enhance the performance of both front loading and top loading washing machines. These convenient sheets offer efficient cleaning without the hassle of liquid or powder detergent, ensuring even distribution during wash cycles. Front loaders benefit from the sheets' quick dissolution in low water levels, complementing their water-efficient design, while top loaders benefit from the sheets' ability to work effectively with agitator-based washing. Additionally, using laundry sheets helps prevent detergent residue buildup and simplifies laundry routines, making them a practical choice for optimizing the performance of various washing machine types and achieving consistently clean and fresh clothes.
AS FEATURED ON:
AS FEATURED ON:

By: tab62

A top loading washing machine uses an agitator, while a front loading machine does not.

By: g215

Front-loading washing machines do not use an agitator and are therefore gentler on clothes.

By: Johanna Goodyear

Top loading machines can be tougher on fabrics due to the agitation method.

By: Rasulov

Front loading washing machines use less energy.

By: elena korn

Front loaders use less detergent.

By: George Dolgikh

Front-loading washing machines tend to be quieter, but more expensive, than other types.