What Is a Glass Washing Machine?
A glass washing machine is a machine used in restaurants and bars to quickly and safely clean glasses for their customer's beverages. Functioning much like a common dishwasher, the glass washing machine is loaded by placing the glasses on the racks in an inverted position. Soap is placed in the proper location and the door is closed to begin the washing and drying cycle. The glass washing machine finishes the task in a very short time with the glasses requiring only a quick toweling off in most cases before use. The use of a glass washing machine reduces the potential for dropped and broken glasses as well as injury to wash staff, which results in less expense for the establishment in most cases.
One task that injures many employees in restaurants and bars is washing glasses. Glasses often break while being washed and are frequently dropped causing cuts, accidents and added cost of replacement. By installing a glass washing machine, many businesses can eliminate a large part of their budget by preventing the medical costs and lost time wage expenses from washing-related injury. Another benefit in using a glass washing machine lies in the cleanliness factor of the glassware.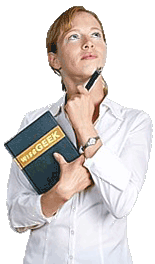 Customers do not enjoy finding dirty glasses on their tables, and in the rush of a busy night, the glasses may not get washed as thoroughly as they should. A glass washing machine can eliminate that problem instantly. The machines use super-heated water, cutting the washing time drastically. Even the drying time is reduced by the electronic heating element, which dries the glasses, thoroughly eliminating virtually all spots in the process. It is common for the glasses to require only a quick wipe with a towel to prepare them for service to a waiting customer.
While not as important in a restaurant setting, the quiet operation of the machines allows them to be placed and operated behind the bar in a small tavern without disturbing customers' conversation. The bartender is capable of washing the glasses all evening by himself, saving the expense of a dedicated dish-washing staff while maintaining clean glassware for the customers. Some machines are designed to wash glasses in a plastic tray. These machines allow the trays of clean glasses to be removed from the glass washing machine and set off to the side while dirty glasses are placed in other trays and cleaned. With this setup, the clean glasses are rotated with the dirty glasses, and the glass washing machine is able to maintain clean glasses on a never-ending basis.
AS FEATURED ON:
AS FEATURED ON:

Woman holding a book