What is Matelassé Fabric?
The French word, matelassé means "quilted," "padded," or "cushioned," and in usage with fabric, refers to hand quilted textiles. It is meant to mimic the style of hand-stitched Marseilles type quilts made in Provence, France. This type of fabric can be either hand-stitched to create the decorative features of the fabric, or woven on a jacquard loom for the appearance of quilting. It is a heavy, thick textile that appears to be padded, but actually has no padding within the fabric.
Matelassé fabric is commonly made in 100% cotton, but can be found in cotton/polyester blends and chenille as well. Designs range from simple, graphic square designs, or fancier floral motifs. It can be very elegant, but is also favored for its comfortable, casual design that seems to improve with every washing. The textile is a favorite for shabby chic and French provincial décor for nearly every room of the house.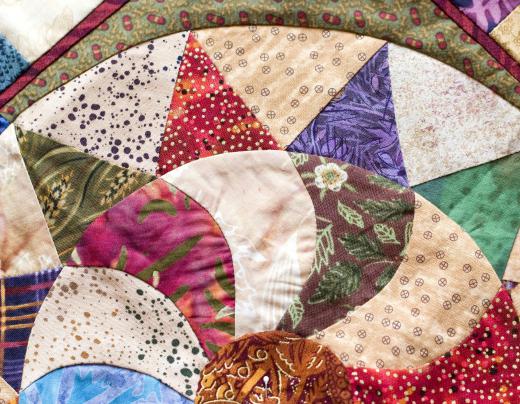 Matelassé fabric is used on upholstery for slip covers and throw pillows, and in bedding, for coverlets, duvet covers and pillow shams. It is also used in crib bedding and children's bedding sets. In the 1960s, Oscar de la Renta designed suits and dresses using this fabric. Handbags are also designed utilizing the unique quilted fabric. Matelassé fabric is typically woven in solid colors, with only the relief of the pattern for its decoration, but some makers create beautiful designs in bold colors to complement the existing quilting.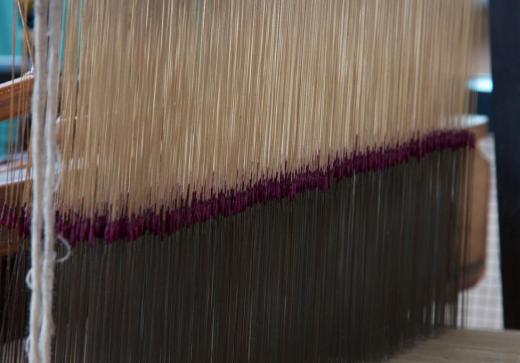 Coverlets and bedding are often made with a scalloped edging, but are also available in a simple hemmed edge. Antique and heirloom blankets made in matelassé fabric can be found in antique stores and online through individual collectors. Sewing enthusiasts can make their own matelassé fabric with basic quilting skills—it can be as simple or intricately designed as the seamstress is willing to make it. Because there is such a range in quality of matelassé fabric, cost varies from extremely affordable to very pricey, depending on the material used and where it is imported from.
AS FEATURED ON:
AS FEATURED ON:

By: Catherine Jones

Matelassé fabric may be used for coverlets.

By: Gary Denham

A jacquard loom utilizes an eye point needle to tightly weave threads when creating fabric.

By: polesnoy

Matelassé fabric is meant to mimic the style of hand-stitched Marseilles type quilts made in Provence, France.