Damask is a type of textile closely associated with drapes, tablecloths, cloth wallpapering, and upholstery. It has also historically been used to make jackets and other heavy outer garments. Classical damask is made from silk, although the term is now widely used to refer to the style of weaving, regardless as to the material used. The textile is characterized by a background of lustrous fabric against which raised designs appear. Many pieces of antique upholstered furniture are covered in this fabric, which is how many consumers become acquainted with it.
Many fabric stores sell damask in several patterns and colors. It tends to be expensive, because the dense weave requires a great deal of thread. Silk damask will command a high price, because of the costliness of silk as a raw material. Manufacturing companies also sell the fabric in bulk by the bolt, which is advised if a large project is being undertaken. Purchasing a single bolt ensures a uniform weave and color.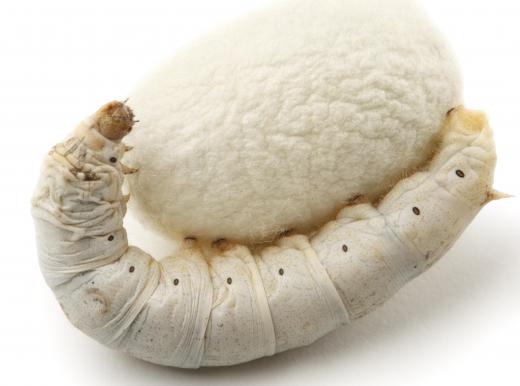 The patterns used in damask are often geometric or botanical in theme, although the pattern may also integrate animals or simple scenes. The weaving style originated in Asia, spread across the Middle East, and reached into Europe thanks to the efforts of traders like Marco Polo. By the 12th century, the fabric had been named after Damascus, which was quickly rising to fame as a center of textile production. The ornate fabrics exported from Damascus were well known, leading many people to associate the fabric with the city. Italy also housed numerous well known manufacturers of damask.
For many consumers, damask is closely associated with luxury. The weave is very dense, resulting in a substantial cloth. The designs are often multicolored, causing them to stand out clearly against the satin background of the fabric. Damask continues to be made from silk, although materials like cotton, linen, wool, and synthetic fibers are also used. Synthetic damask tends to be much more durable than that made from organic materials, although it does not have the same feel.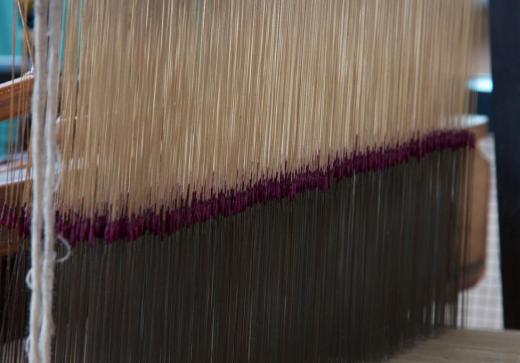 In the 1900s, the invention of the Jacquard loom made damask much easier to create. Jacquard fabric was woven with the direction of a series of punch cards that could be used to alter the position of the warp threads in the fabric. These punch cards automated the weaving process, allowing manufacturers to mass produce patterns and making the resulting fabric much less expensive than it once had been. Modern Jacquard weaving is accomplished with computer controls.
AS FEATURED ON:
AS FEATURED ON:

By: lily

Damask is a fabric that is traditionally made with silk, which comes from the cocoon of the silkworm.

By: Elena Kovaleva

Damask weaving originated in Asia.

By: Gary Denham

A jacquard loom utilizes an eye point needle to tightly weave threads when creating fabric.