Handicrafts are items that are constructed by hand using simple tools rather than mass production methods and equipment. While very similar to basic arts and crafts, there is one key difference with handicrafts. The items produced as a result of the efforts are designed for a specific function or use as well as being ornamental in nature. Handicrafts involve the creation of a wide range of objects, including clothing, religious symbols and jewelry, and different types of paper crafts.
Two of the most common forms of handicrafts are knitting and crocheting. Both pastimes are capable of producing many different items that are both appealing to the eye and very practical. Knitting is a popular means of creating clothing such as sweaters, mittens, and stocking caps. Crocheting can be used to produce unique and visually appealing products for use in the home, such as pillow covers, table coverings, doilies, and afghan throws. Both methods allow for creating interesting color palettes and designs as well as going with simple color schemes for a more subdued look.
Jewelry making is another example of handicrafts. The jewelry pieces created may use a combination of metal and various types of stones. However, paper crafts can also be used to create interesting designs for earrings, necklaces, ankle bracelets, or rings. Whatever the choice of materials, they are worked and shaped using simple hand tools, which give each piece a sense of being unique rather than uniform.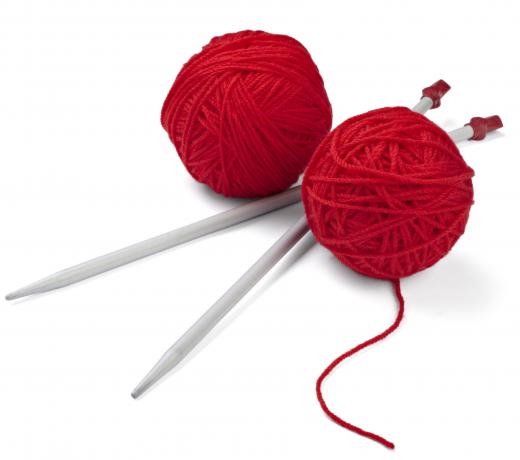 Beading and embroidery are also fun pastimes that are classified as handicrafts. Beadwork can be used to enhance the look of any type of garment ranging from blouses and skirts to shawls and headcoverings. Sweaters sometimes feature beadwork as a means of adding a touch of elegance to the front or shoulders of the garment.
Embroidery often serves the same basic function as beading, but utilizes different sizes and colors of thread to produce designs that are pleasing to the eye. Embroidery may be used to personalize throw pillows, jean pockets, sweater fronts, or even table coverings. As with all types of handicrafts, these two methods rely on the vision and dexterity of the individual to produce the desired result rather than some type of production machinery.
Sewing in general can be regarded as an example of handicrafts. Cutting and sewing a slipcover for a chair would meet this definition, as would creating pillow shams or using lengths of material to create drapery or curtain panels for window treatments. Even sewing a hem onto terrycloth sections that are cut to size and creating kitchen towels would be considered a handicraft activity.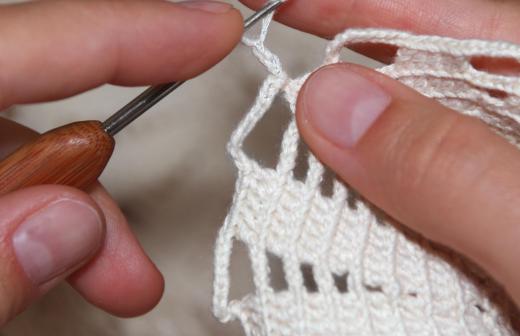 Since the idea behind handicrafts is that any item produced must be useful as well as decorative, the implication is that they can also be cleaned with relative ease. For example, a tablecloth embroidered with holiday designs would normally be safe to wash by hand or in a standard washing machine.
AS FEATURED ON:
AS FEATURED ON:

By: karam miri

Pillow shams are a type of handicraft.

By: picsfive

Knitting is one handicraft.

By: Arkady Chubykin

Beadwork is considered a handicraft and can enhance the look of any garment.

By: kulikovan

Crocheting is one of the most common types of handicrafts.

By: joephotostudio

At its most basic, knitting is the art of repeatedly knotting yarn with two sticks or needles.

By: South12th

Embroidery is the craft of creating decorative patterns on fabric with thread.

By: Maria Brzostowska

Shell stitches linking together may be used to make delicate fabrics like doilies.

By: tayindigo

Some handicrafts become treasured family heirlooms.