What are Flat Weave Rugs?
Flat weave rugs are rugs that are woven on a loom, rather than knotted. Some well known examples of rugs made in this style include Aubussons, kilims, sumaks, needlepoint, and tapestry rugs. Many stores which stock rugs and throws carry the style, and it is also possible to order them directly from rug producers; several nations have encouraged the growth of rug cooperatives, groups of artisans who preserve traditional crafts such as flat weaving.
Because these rugs are woven rather than knotted, they do not have a tufted pile. They tend to be much thinner than knotted rugs, making them generally less insulating. However, the thinness of the rug can be an advantage, as it makes it highly versatile; flat weave rugs have been used for thousands of years as flooring, wall hangings, saddle pads, and prayer rugs, and many cultures continue to utilize them for this purpose.
Many Middle Eastern nations are famed for their flat weave rugs, and in some regions these traditional rugs are still made by hand, with crafters using patterns which have been seen for hundreds of years in the rug trade. Other rug manufacturers have chosen to switch to more industrial methods of rug production, using machine looms and other tools to streamline the process so that the rugs are more affordable.
The materials used to make a rug can vary. Typically, the warp threads are made from a sturdy fiber like linen, raw silk, heavy cotton, or wool, while the fibers which make up the weft or pattern can be made from an assortment of things. Wool is a common material for rugs since it is durable, easy to dye, soft, and warm, but it is also possible to find silk, hemp, cotton, or even cashmere in some regions.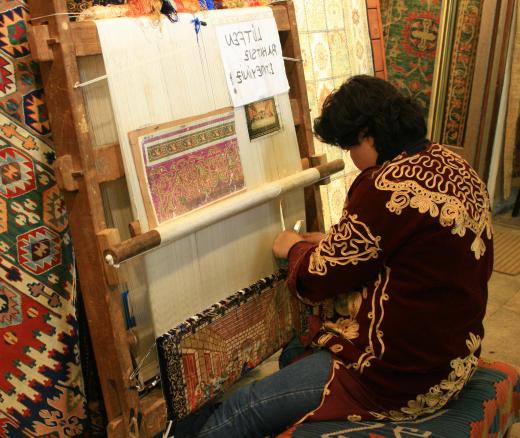 Many cultures around the world have been creating woven textiles for hundreds of years, often with very distinctive patterns. The American Southwest, for example, is well known for its striped and very brightly colored flat weave rugs, while Afghanistan is a famous source of elaborately woven kilims and prayer rugs with subtle floral patterns. In all cases, these carpets are reversible, which can be a useful trait.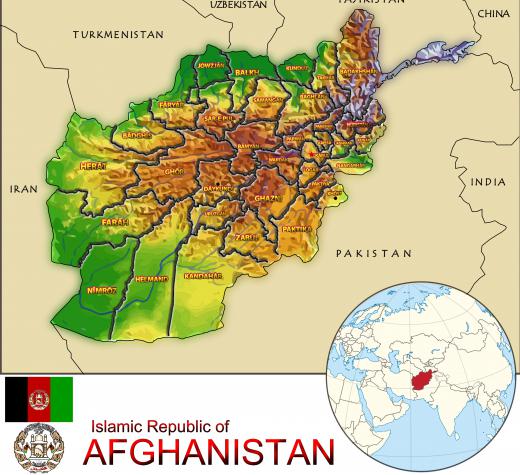 The value of flat weave rugs and carpets varies. Some firms specialize in antiques, in some cases selling rugs which are over 100 years old and therefore quite valuable. Others sell modern hand-made rugs from collectives and individual artisans, which can fetch a high price, while machine-made rugs are generally quite affordable, although they may not be as durable as traditionally made rugs.
AS FEATURED ON:
AS FEATURED ON:

By: phiseksit

Silk cocoons. Some flat weave rugs are made with raw silk fibers.

By: onizu3d

Rugs can be produced on an industrial scale with machine looms.

By: JMFontecha

Flat-weave rug making has a long tradition in some Middle Eastern countries.

By: juan35mm

In the Chakhansur region of Afghanistan, a group of tribes known as the Baluch make Afghan rugs entirely of wool and using traditional dyes.