What is Waffle Weave Fabric?
Waffle weave fabric is a woven fabric with a recessed square pattern. The raised edges around the recessed squares give the pattern the look of the breakfast food called waffles. It is available in different gauges from very fine to medium to coarse.
Fine gauge waffle weave material contains tiny squares and the fabric is usually lightweight. This type of weave often makes fast-drying dishcloths or dishtowels and also works well for a summer weight bathrobe. Medium gauge fabric is commonly used in all types of towels. Coarse or large gauge waffle weave material makes very luxurious plush towels or bathrobes.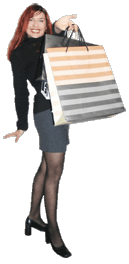 Many home sewers like to make towels and robes from the large gauge waffle weave fabric because of the quality and the fact that it's usually very expensive to buy these items ready made. Of course, bath towels and robes you've sewn yourself from quality fabric make excellent gifts. You can add trims and embellishments to towels. Robes are basically "one size fits most" so they are easy to size properly.
Most crafters find waffle weaves easy to work with. The fabric can quite often be found with materials like terry cloth in many sewing sections. White is commonly available, but pastels and dark colors such as navy blue are also fairly easy to find. Some stuffed animal makers like to use the large gauge waffle weave fabric to add interest to animal shapes.
Another use for larger gauge waffle weave fabrics is to make sofa covers since the fabric is considered durable enough for daily use. However, it is most often used where absorbency is needed, which is why all of the gauges work so well for towels and robes as well as exercise wear. Waffle weaves are highly absorbent while also being soft and comfortable.
Waffle weave fabric is often 100% cotton, but may also be polyester-cotton blends or micro-fiber. Micro-fiber waffle weave cloth is ultra-soft and ultra-absorbent and often considered ideal for cleaning and polishing cars. These materials make great shower curtain and display towels for any bathroom as they add an interesting texture to any decor, even a neutral one.
AS FEATURED ON:
AS FEATURED ON:

Woman shopping