Cut pile carpet is a form of carpet pile that involves a strategic cut of the loops that are created during the weaving process. The loops are cut to the same height and allowed to tuft slightly. This approach gives the pile the appearance of softness and can be employed with various levels of thickness in the pile. As a result, the carpet often appears to be very dense and provides a cushion for the foot.
While cut pile carpet can be constructed using natural fibers, many carpets today are made with a blend of man-made fibers. It is not usual to find this type composed of a combination of polyester, olefin, and polyester fiber. Often, it is the ability of these blends to hold up well under a lot of traffic that make them ideal for carpeting both homes and offices.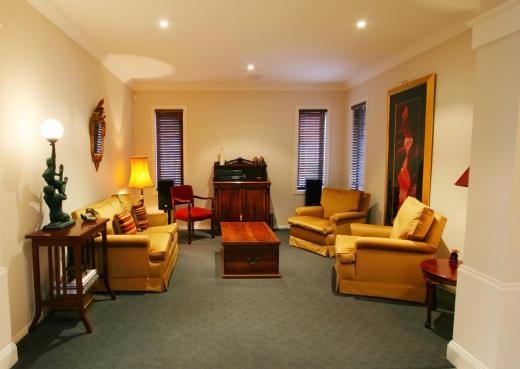 There are essentially three different designs for a cut pile carpet, and each of them varies slightly in the twist to the individual yarns, along with the choice of fibers used for the finished piece. With proper care, all of them can to last for years before they begin to show their age.
One of the most popular versions is known as velvet plush or simply plush carpet. This option has a high degree of density in the yarn fibers. The yarn used in the manufacture of the carpet has relatively little twist, which allows the fiber to tuft or plump a little more. In appearance and texture, plush carpet is soft to the touch and often lends itself well to more formal rooms that see low levels of traffic.
For something that holds up to regular wear, Saxony carpet is often a practical choice. This type of cut pile carpet uses a bulkier yarn fiber that is twisted tighter than the fibers in the plush carpet. Saxony tends to resist matting and crushing while still providing a pleasing softness when stepped on with bare feet. The bulkier fibers combined with the tighter twist make it a good choice for use in areas of a home where there is a fair amount of traffic, such as a den or hallway.
The third basic option is known as frieze carpets. Of all the varieties of the cut pile, this one has the tightest twist on the yarn fibers — the twist is so tight that the fibers tend to curl over slightly. Since the individual fibers do not all curl in the same direction, the finished look is not as smooth as the other forms of cut pile carpet. Instead, frieze carpet has an appearance that is somewhat like a carefully laid out layer of pebbles. Extremely durable and resistant, it is a good choice for high traffic areas in the home and workplace.
AS FEATURED ON:
AS FEATURED ON:

By: Jodie Johnson

Saxony carpet, a type of cut pile carpet, should be used in areas of a home where there is a fair amount of traffic.

By: Harry HU

Plush carpet, a type of cut pile carpet, is soft to the touch and works well in bedrooms.

By: Popova Olga

Frieze carpeting, a type of cut pile carpet.

By: Iriana Shiyan

Many hallway runners are made with a fiber design called a short pile twist.