A toilet sink is a bathroom fixture that incorporates a toilet and a sink into one unit. The sink is either located on top of the toilet tank or just behind the toilet. These fixtures are used in both industrial and residential settings. Toilet sink models on the market vary in terms of the orientation of the sink and the toilet in relation to one another. The models also vary quite a bit in terms of aesthetic qualities.
In many cases, a toilet sink is designed so that, in order for the sink to be used, the user must stand in front of the toilet and lean forward. There are some more innovative models that have the sink and toilet at right angles to one another. This means that the toilet faces in one direction, with one side close to the bathroom wall while the sink faces away from the wall. In this way, the sink can be used more like a standard sink and the user does not have to lean so far forward in order to wash his hands.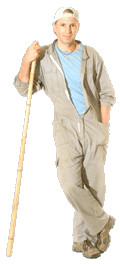 In addition to saving space, there are also a number of toilet sink models that help to conserve water. Some of the models use water that has been used to wash the hands to flush the toilet. This system only works in areas where the water that is used to flush the toilets is the same water that flows out of sink, shower, and tub faucets. This is usually the case in most developed countries. In some cases, the water flows out of a spigot when the toilet is flushed, so the user has to be prepared to wash his hands before flushing the toilet.
Some toilet sinks are made out of metal and have a very industrial look. Others are porcelain and come in a variety of colors that can work well in a residential spaces. There is also a kind of toilet sink that can be installed on an existing toilet that has a tank of a standard size. This is kind of toilet sink model is a good choice for people who want to incorporate this kind fixture into their bathrooms without having to completely replace their toilets.
AS FEATURED ON:
AS FEATURED ON:

Worker