What does It Mean to be Cut on the Bias?
In the fashion industry, a garment that is cut on the bias is produced from fabric that has been cut against the grain. A true bias cut is very difficult to make and work with, and many home sewers do not attempt it. A garment cut this way has a distinctive look and feel, and it tends to flow more, feel more elastic, and cling to the body. This type of cut is often used on women's clothing, such as skirts and lingerie, and is associated with flirty or sexy garments.
When fabric is cut normally, the pattern is laid out along the grain of the weaving. The weaving lines run straight up and down, providing minimal elasticity and a very even garment. To cut on the bias, the the fabric is rotated and the cut is made at a 45° angle to the warp and weft of the weaving. Technically, there are two bias cuts, one slanting to the right, and one to the left. Since the weaving is rarely perfectly square, a seamstress must be careful about how she makes bias cuts, as each cut will behave differently.
Since the fabric is cut along the diagonal, it is much more stretchy. With lightweight slippery fabrics like silk, the garment will float and flow, rather than hanging stiffly. Heavier materials will have more elasticity than those that are conventionally cut, and the clothing will have more of a flowing look as well. In addition, fabric cut on the bias can be used to create distinctive patterns, such as stripes meeting in a "V" shape.
Because the fabric is so stretchy when cut this way, it is difficult to work with. It cannot be pulled as it runs through a sewing machine, or it will bunch and clump. Often, a seamstress will pin a garment and hang it out overnight to allow the fabric to relax before sewing it. A burst sewing technique is also sometimes used to keep the fabric relaxed while the garment is sewn. If sewed properly, a bias cut garment will be curvy, floaty, and stretchy.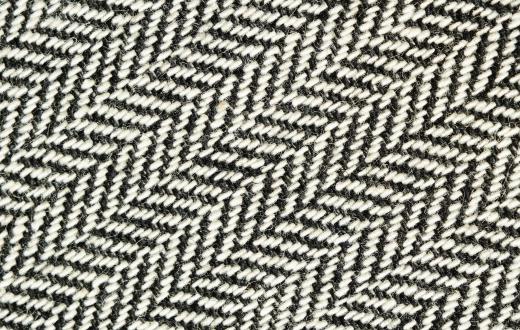 For people who are beginning to learn to cut on the bias, simple garments are highly recommended. Fabrics like cotton, linen, wool challis, and broadcloth are good choices for beginners, because the fabric has a bit of a bite, and the layers will grab each other while sewing. Once a sewer has mastered cutting and sewing on the bias with these materials, more slippery and exotic material can be used. Heavy fabrics, like duck and tweed, often do not to perform well when cut this way because they are too stiff to have much flexibility.
AS FEATURED ON:
AS FEATURED ON:

By: apops

Cutting on the bias is difficult and normally done by professionals.

Cutting against the normal grain of the fabric is known as a cut on the bias.

By: ksushsh

Heavy fabrics, such as tweed, may not perform well cut on the bias.

By: Rob Bouwman

Broadcloth is a good choice for those just beginning to learn to cut on the bias.