Broadcloth is a type of densely woven fabric that is extremely sturdy and very soft. Although its not as widely used as it once was, it still has a place in the manufacture of clothing, upholstering, and in crafts. Most sewing stores carry broadcloth in a variety of colors, although it tends to be costly because of the high quality. Garments made with the cloth can also be found for sale, especially in cooler regions, where heavy insulating fabrics are extremely useful.
The roots of broadcloth can be found in medieval England, where weavers began to refine their techniques with the assistance of skilled craftspeople from Belgium. The original English broadcloth was made from wool, a textile material which was readily available, and the process of making the fabric was perfected with the assistance of Flemish weavers, who had limited materials to work with in their own country. Much of the fabric manufactured in England was exported undyed to Belgium, where it was finished in dye vats.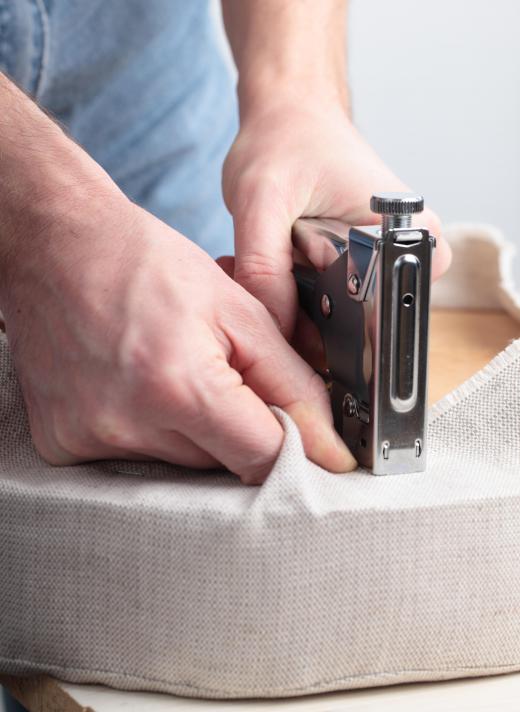 To make broadcloth, an extra-wide loom is used. The cloth is tightly woven before being dipped in water while being stretched on tenters, special racks that keep up the tension in the fabric. The water causes the wool to shrink when it is pulled out to dry. Next, the cloth is rubbed with fullers earth, and beaten with a wooden hammer. The result is a soft, almost felted cloth that is supple, smooth, and very soft. It is also not greasy, which sets it apart from many other wool products.
While wool is the traditional material for this fabric, cotton varieties are also manufactured. Some cotton broadcloth has a very narrow, subtle rib, causing it to resemble poplin, another densely woven textile. Synthetic fibers are not generally used to make this fabric because they do not behave like wool and cotton do when specially treated. A cotton broadcloth is much lighter than a woolen, although it has the same sturdy properties.
Other weaving techniques started to replace broadcloth in 1700s. In addition, English law was changed, forcing broadcloth to remain in the country for dyeing. The art of making it was fortunately retained, as the high quality fabric certainly has value for consumers still. It is often still sold in the traditional larger size, which makes it very useful for large seamless upholstering projects. Historical reenactors also use it to make uniforms and medieval clothing.
AS FEATURED ON:
AS FEATURED ON:

By: Lilyana Vynogradova

Broadcloth is useful in large seamless upholstering projects.

By: Rob Bouwman

Broadcloth is available in many colors.

By: Kira Nova

A broadcloth shirt.