What Are Freeze-Dried Flowers?
Used to preserve flowers, freeze-drying removes moisture in such a way that the flowers maintain their original shape, texture and color better than other methods. Most types of flowers can be freeze-dried, including some, such as gardenia or bird-of-paradise, that do not usually press well. Freeze-dried flowers may be used as decorations or as keepsakes.
Freeze-drying, or lyophilization, is a process most often used for preserving food, but it can also be used on other organic materials like flowers. The flowers are first frozen individually at a very low temperature, around -60°F (-50°C) and then put in a vacuum. At low temperature and low atmospheric pressure, water can move directly from a solid state — ice, to a gaseous state — water vapor, through a process known as sublimation. The sublimated water vapor is then removed from the system. In the case of freeze-dried flowers, the system is returned to room temperature very slowly to avoid changes in the shape or texture of the petals.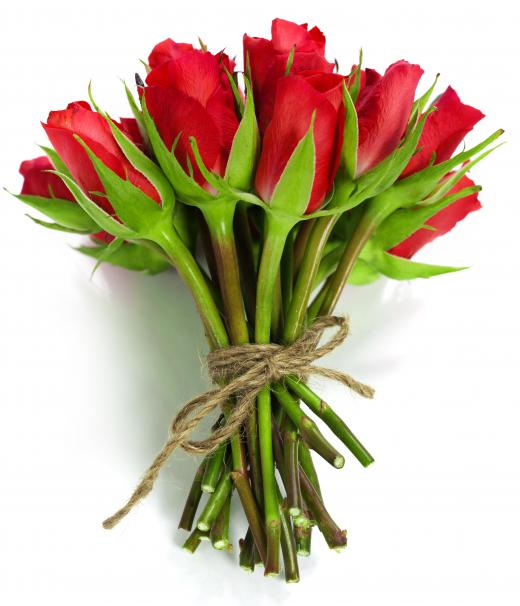 Of all the ways for preserving flowers, freeze-drying produces a result that most nearly resembles fresh flowers. Other methods of drying rely on evaporation, which uses heat to remove moisture and can change the color and texture of flowers. Pressing flowers, such as between the pages of a large book, retains color and texture, but of course changes their shape. Freeze-dried flowers can last indefinitely if kept away from heat, sunlight and moisture, whereas pressed or evaporated flowers are likely to decay or disintegrate more quickly. On the other hand, pressing or evaporating flowers can be done at home at little to no cost, while freeze-drying must be done professionally.
The most common reason to freeze-dry flowers is to preserve bouquets, corsages, etc., as keepsakes from special events. Freeze-dried flowers can also be used as decorations themselves due to their natural appearance. If not subjected to harsh conditions, the same arrangements can be used for multiple occasions. The petals of freeze-dried flowers can be purchased by the bag for use as decorations at events, such as weddings. Rose petals are the most popular type for this use and can be purchased online or from some specialty florists.
AS FEATURED ON:
AS FEATURED ON:

By: Natalia Klenova

Freeze-dried roses look and smell like fresh flowers, but are more brittle.

By: photografer1980

Florists can recommend flowers that retain their look after being freeze-dried.