What are Cardstock Stickers?
Cardstock stickers are stickers primarily used for paper crafting. They are heavier in weight than regular stickers and have a nicer look to them. The heavier weight helps achieve a dimensional look on projects without the bulk.
Cardstock stickers resemble die cuts, but they already have adhesive on the back, making them easier to work with. With cardstock stickers being sturdier and heavier than regular stickers, the edges of the stickers can be inked or sanded, giving them a distressed look. Regular, flimsy stickers would not allow this type of altering without tearing or getting bunched up.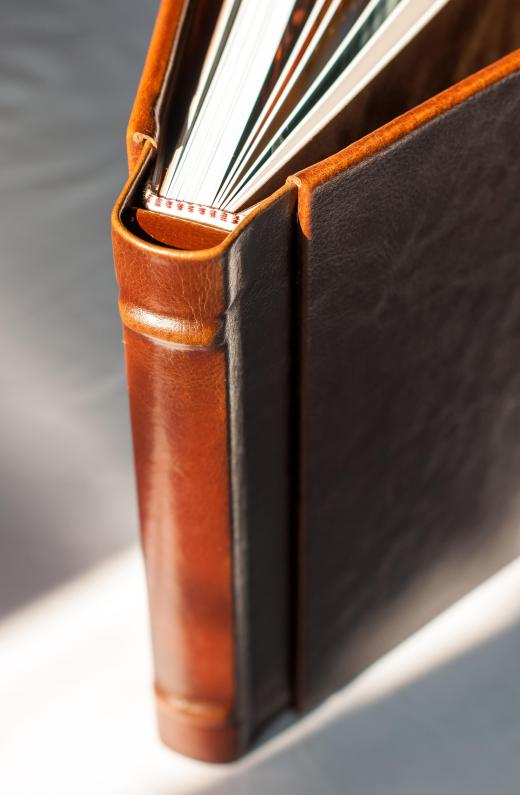 Scrapbookers and card makers love using cardstock stickers because of the nice distinct look they give a project. Teachers in schools enjoy using them on student projects, while teachers in church like them for crafts for their classroom and Vacation Bible School. Children seem to enjoy working with cardstock stickers because they are stiffer, making it easier for the child to peel the sticker off the sheet with their small fingers.
These types of stickers can be found in scrapbook stores everywhere. They can be found in the sticker aisle, along with the regular stickers. They can also be found in different sections of the store that have specific scrapbooking companies and their products displayed.
Most scrapbooking companies have their own products from cardstock to patterned paper, and carry embellishments such as brads, eyelets or ribbon. They coordinate their products to represent collections for specific holidays or important events in one's life such as a wedding or graduation.
One of the embellishments a scrapbooking company tends to add in with their product lines are cardstock stickers. These stickers add a nice personal touch to a card, scrapbook layout or any other project. They are relatively inexpensive to purchase and very easy to use.
Cardstock stickers can be produced without a specific connection to any particular product line. They represent different types of vacations, different seasons and different holidays. They are made to celebrate birthdays, different stages in life and can be found in just about any subject a person can think of.
Cardstock stickers can be found in alphabets with many different fonts. These different fonts come in a variety of colors and sizes. They make great titles on layouts, send great messages when used on a card and make any school project stand out. These stickers can be placed on top of one another for height to give a chipboard effect when chipboard is not available. Cardstock stickers make a fantastic addition to any project.
AS FEATURED ON:
AS FEATURED ON:

By: SilviuFlorin

Cardstock stickers can add an artistic touch to the pages of a scrapbook.