How do I Choose the Best Driveway Material?
There are many materials to choose from when you are laying out a driveway. The best driveway material is one that is durable and low-maintenance and has a pleasing look. When you are choosing the best driveway material, you will want to consider whether you will be able to build the driveway yourself or if you will need to hire a contractor. Each material has its own cost and you may want to get several driveway cost estimates.
Asphalt is a very common driveway material. Asphalt often has to be laid by someone else using a machine. It is an inexpensive option and can be durable for years. If you choose asphalt for a driveway, the surface does have to be sealed once a year so that it does not crack. You can seal asphalt yourself or hire a company.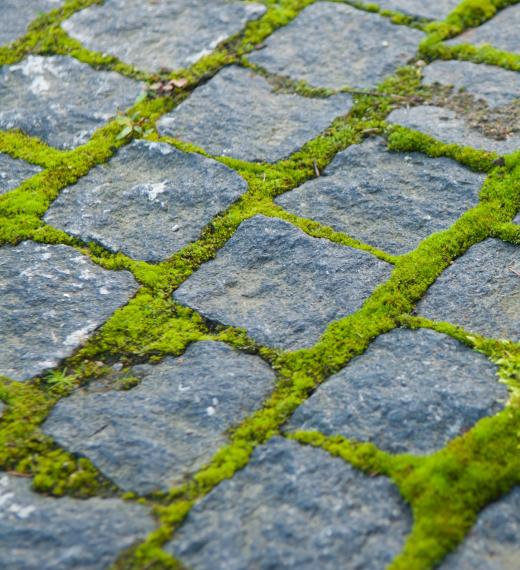 You may want to consider concrete as the best driveway material. You can pour concrete yourself or hire a concrete company to mix and lay it down. You will have many more options in appearance than other materials, because concrete comes in different colors and finishes. Concrete is durable as long as it is maintained well. Basic concrete is similar in price to asphalt, but decorative concrete can be fairly expensive.
Some people choose pavers to create their driveway. Pavers usually come in brick or concrete. The cost of buying pavers can be high, but once the driveway is complete, it will be sturdy and require little maintenance. If a paver cracks, it can be replaced.
Using pavers as a driveway material can be a good choice because they can have the most style of all the materials. Interlocking pavers are often used for the middle of the driveway with decorative edging on the sides. It will take some time and effort, but you can install pavers yourself.
Gravel or stones are more options to consider when choosing the best driveway material. A gravel driveway is one of the least-expensive choices, and installing one does not require much maintenance. Gravel does get pushed down into the dirt over time and will have to be replaced every few years. A new load of gravel will be put on top of the existent driveway.
Most people create their own gravel driveways by laying down wood or brick edging, then placing the gravel in the middle. Gravel does move, because it is not sealed together. Many times, the rocks will roll into your yard or the street.
AS FEATURED ON:
AS FEATURED ON:

By: Alex Petelin

Moss growing between cobblestones on a driveway.

By: Mark Ross

Asphalt is an inexpensive driveway option, but it needs regular sealing to avoid cracks.

By: Pix by Marti

Interlocking pavers are generally ideal for use in driveways.

By: Voyagerix

Cement driveways are quite common.

By: stocksolutions

Gravel driveways are usually cheaper to install and maintain than concrete or other surfaces.