What are the Best Tips for Laying Paving?
There are several tips that can make laying paving an easier project. With a bit of planning, any walkway, driveway, or patio can be paved. Before laying paving, it is important to consider what materials will be used to pave the surface and what pattern will be created. It is also important to consider which methods for laying paving will be followed: rigid or flexible.
Before laying paving, it is helpful to understand which materials work and which materials will eventually fail. For example, pavers must be resistant to frost and have non-slip characteristics. The pavers will be walked on and, in some cases, driven on. It would be unfortunate if the pavers cracked when the weather turned cold or caused people to slip and fall during a spring rain.
Typically, when laying paving, it is best to use bricks that were manufactured specifically for paving. Bricks that were manufactured for the construction of buildings may not wear as well as dedicated pavers. If construction bricks were to be used in laying paving, they should ideally be placed with the narrowest face upward. Unfortunately, this technique requires the use of many more bricks and quickly raises the cost of a paving project.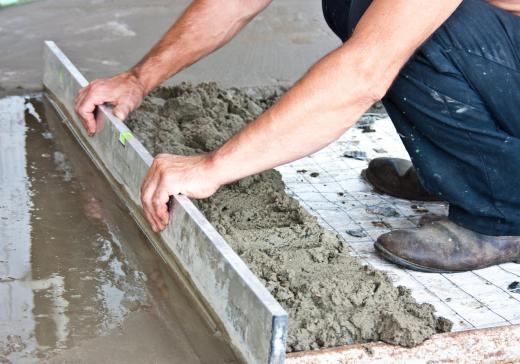 The next thing that pavers must consider is what pattern they would like to lay. There are five basic patterns, but variations to these patterns are possible. The running bond and stacked bond patterns are both linear in design. The herringbone and basket weave patterns are more ornate but are still squarer in their appearance. The most difficult pattern to lay and the most ornate is the circular pattern.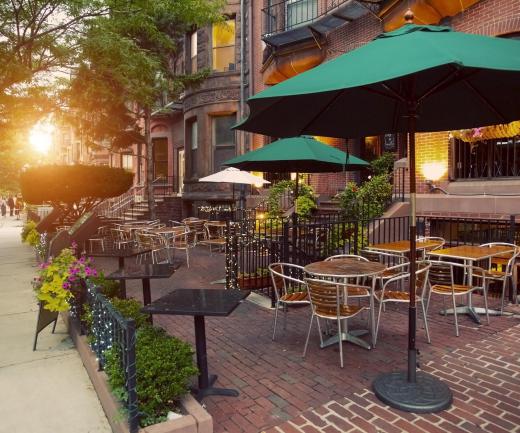 These patterns are typically a matter of personal preference. Many people factor in the space that will be paved as well. In general, if a space is large, a more ornate pattern may work well. If the space is small, a more basic pattern may be less overpowering.
There are two methods for laying paving: rigid and flexible paving. Generally, rigid paving occurs on a concrete slab. In most cases, it requires a skilled worker to lay the pavers properly. This method is often used in garden walkways and patios. Flexible paving is an easier technique to master and does not use any mortar to join the bricks. It is typically used in areas that may face vehicular traffic.
A few tips may be helpful to a person laying paving using the flexible method. For example, it is best to use lasers or strings to ensure the pavers are laid at right angles. If one or two bricks are errantly placed, it can cause the entire project to appear off-set. In addition, it is usually best if the pavers are placed close to each other, but they should not touch. Any gaps can be filled with a cement and sand mixture.
For a person using the rigid method of paving, quite a bit more skill is require, but tips may still be useful. For example, the foundation should be made of plain concrete, or in some cases, reinforced concrete. In addition, the concrete slab should be anywhere from 4 to 6 inches (about 10.2 to 15.2 cm) thick. Also, it is essential that the mortar holding the bricks in place has plenty of time to set. It also must be protected from foot and vehicular traffic as well as rain, snow, or other poor weather conditions.
AS FEATURED ON:
AS FEATURED ON:

By: Stihl024

Bricks meant for building construction may not work well for paving.

By: podsolnykh

Rigid paving may require a concrete slab be poured.

By: SOMATUSCANI

In the past, uniform bricks were frequently used for sidewalks and other paved areas.