How do I Choose the Best Driveway Design?
When choosing a decorative driveway design, you should take into consideration several factors. The size of your home is one crucial aspect to consider when selecting your driveway design. If you have a lot of area to cover, you may opt for an elaborate design. Conversely, if the area between your house and sidewalk is a short distance, you may want to choose a more basic design. Your home's exterior color and style should also be considered when choosing your driveway design.
If your home has a concrete path leading to the front door, you might want to match that pattern. Choosing the same pattern for your driveway as that of your porch, may give your home a symmetrical look. For a well-proportioned appearance, consider choosing a design that blends in with your concrete pathways. A huge contrast in texture may project an awkward appearance.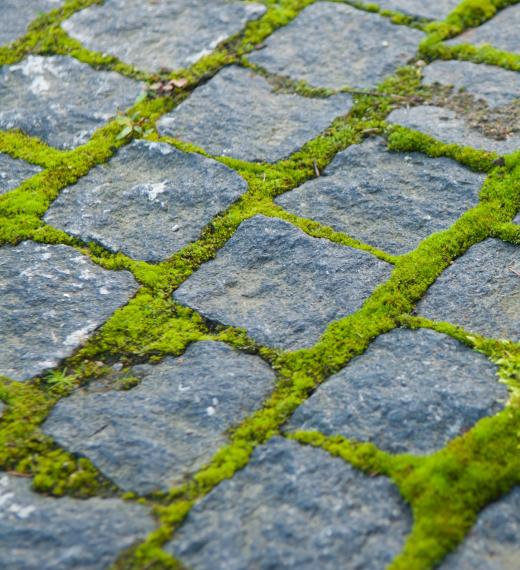 Consider the style of your home. Is it a Victorian style, contemporary, or a beach cottage? The color of your driveway should flow well with your home's architecture. If your house has a wood deck that overlooks the ocean, you might want to choose a blue-green or gray tone for your driveway design. If you have a suburban home, a good color for your driveway could be a subtle shade of brown or green.
You should also decide if you'd like a paved look to your driveway or solid concrete. Paved stones may give your home an old-fashioned appeal, which works well for small cottage houses. If your house is located in the city, you might want to stay away from pebbles and stones as a major driveway design.
For a very elaborate looking driveway with an artistic look, you might consider a custom engraved driveway design. Brick designs in a two-tone pattern might work well for modern or traditional homes. Cobblestone driveway designs add a nice touch to a traditional or country estate.
Another thing you should consider when deciding upon your driveway design is maintenance. Some driveways will require more routine repairs and upkeep than others. Inquire about these factors before making your final decision.
To obtain additional advice and help from an expert, you should consult with a local contractor. You should be able to locate one in your area by checking your telephone directory. Internet searchs may provide options as well. When contacting a concrete contractor, be sure to get several estimates before signing a contract.
AS FEATURED ON:
AS FEATURED ON:

By: Alex Petelin

Moss growing between cobblestones on a driveway.

By: alisonhancock

The cost of resurfacing the paved driveway is perhaps the biggest con in having a paved surface leading to the garage.