How Do I Choose the Best Concrete Trowel?
A concrete trowel is used to help spread concrete when it is in its malleable form, and it is often used to flatten out the surface of the concrete as well. Choosing the best concrete trowel starts with determining how you are likely to use the trowel: small jobs will only require a small handheld trowel, while larger jobs may require a larger handheld trowel or even a motorized trowel. The shape of a trowel can vary as well, so you will need to determine which shape will work best for your purposes.
If you are pouring a small to medium sized concrete slab, a handheld trowel may be sufficient. The concrete trowel for this job will usually be long and flat and will feature a raised wooden handle for control over the trowel. If the slab has unusual corners or features that will need to be finished, you may want to consider purchasing more than one concrete trowel. A smaller, triangle-shaped trowel may be useful for finishing corners and edges, while the longer, flatter, rectangular trowel will be useful for finishing the surface of the slab. Some concrete trowel models even feature textured sides or edges that feature teeth. These will allow you to add texture to the concrete slab if you so choose.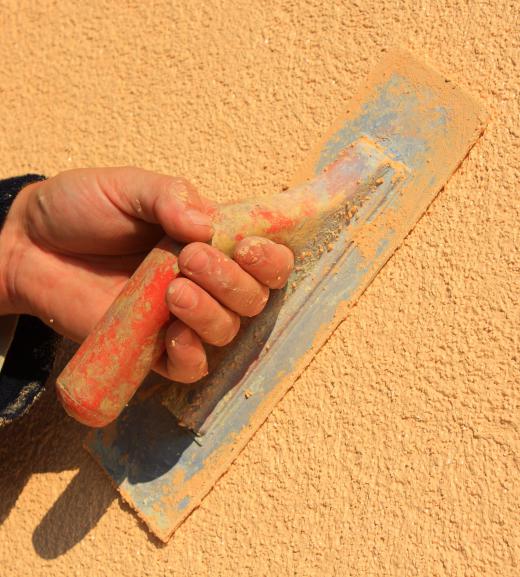 Larger slabs, such as garage floors or house foundations, may require the use of a power concrete trowel. This motorized unit features several trowel blades affixed to the bottom of a motor. The blades will spin in a circular motion, much like a lawnmower blade, and when these blades spin in a rapid movement, they can smooth out large swaths of concrete very quickly. This machine will be heavy, however, so be sure to choose one that you will be able to handle easily. The handle of the power trowel should be fairly long to allow you to reach wider areas of the concrete slab without having to bend or extend too far.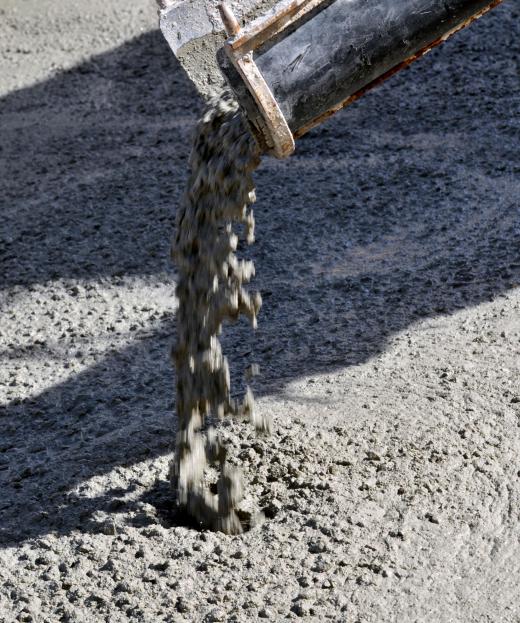 If you choose to rent or buy a power concrete trowel, be sure to find one with controls that are easy to use. The speed of the blades should be adjustable quickly and easily, and the unit should feature a protective cage over the blades to prevent debris from being thrown up at the user. Try to find a unit that is an appropriate size for the job you will be doing, and pay close attention to the size of the trowel blades, as these will have an effect on the finished surface. Wider is generally considered better in this case.
AS FEATURED ON:
AS FEATURED ON:

A person finishing concrete with a finishing trowel.

By: uwimages

Wet concrete being poured.

By: Lilyana Vynogradova

A man smoothing out a concrete floor.

By: Mitchell Knapton

There are various types of concrete trowels.

By: Kadmy

Larger slabs, such as garage floors or house foundations, may require the use of a power concrete trowel.