How can I Remove Blood Stains from Clothing?
Blood and other protein stains on clothing can be problematic if not handled quickly. The first step in removing any clothing stain is addressing it as soon as possible by removing the garment and rinsing it in cold water. When this is not possible, the garment should be gently blotted with cold water. Be careful not to rub the stain into the fabric when blotting, as that will spread it further into the fibers of the garment. Blood stains, if treated quickly, will not leave a permanent mark.
Never use hot water on blood stains, because the heat will set the blood and make it impossible to remove. Do not put clothing stained with blood in the dryer until the blood stains have been completely removed, or the heat of the dryer will set the stain. In extreme cases, when the stains have set in, using bleach or a lemon and salt solution may help to loosen them. If the blood has clotted on the fabric, loosen the clot by soaking and then treat the stain.
To remove fresh blood, soak the garment in cold water for at least thirty minutes before laundering. Dabbing with soap or an enzymatic cleaner may also help to clear the stains from the fabric. Launder the garment in cold or warm water, and check before putting it in the dryer to make sure that the blood stains have disappeared. If they have not, repeat the wash cycle.
If the stains have dried, soak the garment in warm water with an enzymatic cleaner to loosen the stain. Soak for a minimum of one hour, checking to see if the stains have started to come clear before laundering the garment in cold or warm water. Larger stains should be scrubbed after soaking to remove as much of the blood as possible prior to laundering.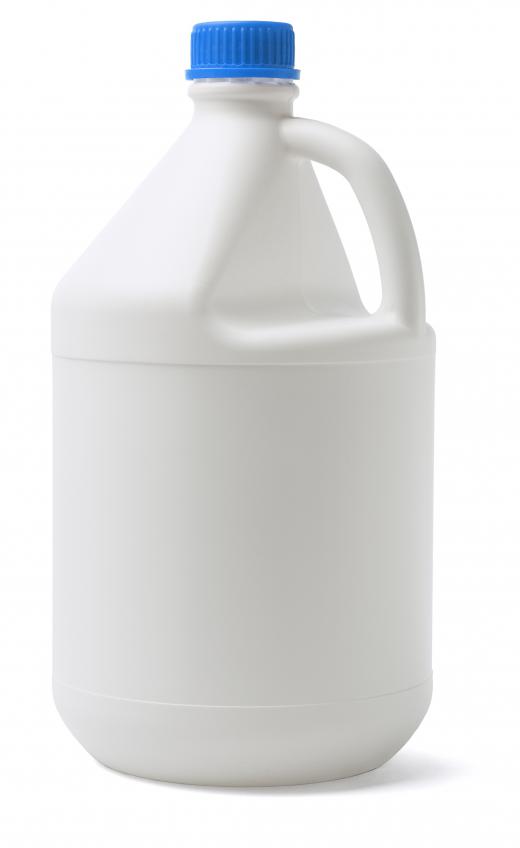 Hydrogen peroxide can be used very effectively for the removal of blood, although it is advisable to do a test patch first to ensure that the peroxide will not cause a color change. Pour the hydrogen peroxide onto the area of the blood stain and allow it to foam for a few minutes before wiping it off and laundering normally. Older stains may require repeated applications of hydrogen peroxide.
AS FEATURED ON:
AS FEATURED ON:

By: Dmytro Smaglov

Glass of cold water.

By: Jim Mills

Hydrogen peroxide removes blood stains from clothing.

By: design56

For white fabrics, bleach may help to loosen blood stains.

By: itestro

Be sure the stain is completely gone before putting the clothing in the dryer.

By: Monkey Business

Blood stains caught quickly can often be removed by soaking the garments for 30 minutes and then putting them in the washing machine.