How Can I Remove Mold Stains from Clothing?
To remove mold stains from clothing, it's important to catch them as soon as possible. Mold stained clothes should be taken outside to prevent the spores from spreading, and the area where the clothing was stored should be cleaned and dried thoroughly. Leaving stained clothes outside in the heat and sun can help kill the mold. Washing the items in hot or warm water with detergent should remove any stains, although it may be necessary to pretreat the stain and wash the clothing several times. Making sure clothing is thoroughly dried and stored in a well ventilated space can also help prevent stains from forming in the first place.
Mold is a fungus that thrives on organic matter, and it appears in a wide variety of forms. Some molds are deliberately cultivated, to make cheeses and some antibiotics, for example. Other molds are unwanted and adore food, whether on the counter, inside the fridge, or smeared into carpeting and clothing. Molds are not photosynthetic — in fact, many molds are photosensitive and will die in bright light. They can form in a variety of environments, so mold stains, especially on clothing, can pop up with irritating frequency.
Stains can form when clothing is splashed with food or allowed to get wet and left somewhere warm and dark. When food spills occur, it is best to clean them immediately and wash the clothing before mold and the resultant mold stains can form. When laundry is done, make sure that all the clothing is completely dry before being folded away. Keep clothing in a well ventilated space, as well.
If mold stains have already set in, there are a number of steps to follow. Ideally, the mold stains should be caught as soon as possible, before the organism has had a chance to dig in. Bring the mold stained clothing outside and brush it out, to prevent spores from spreading around your home. Clothing that has been stored in proximity to the mold stained clothing should also be taken out and aired, and wiping down the shelf, drawer, or closet where the clothing was kept with a mild bleach solution will kill any spores floating in that environment.
The next step is to leave the clothing in the sun to dry out, because heat and sunlight kill many varieties of mold. Hang the clothing from a clothes line so that it remains well ventilated and the sunlight falls evenly across most of the garment. Mold stains will likely still remain, because fungus discolors fabric.
Presoak the mold stains in cold water, and then wash hot or warm with detergent. Check the garment before putting it in the dryer to make sure that the mold stains are gone, and wash it again if necessary. Drying the garment in the sun to kill any remaining spores is advised. If the mold stains persist, blot the area with a mild bleach solution, if possible, and launder it again. For colored fabrics, use a lemon juice and salt solution and rinse with cold water immediately.
Are Mold Stains on Clothes Dangerous?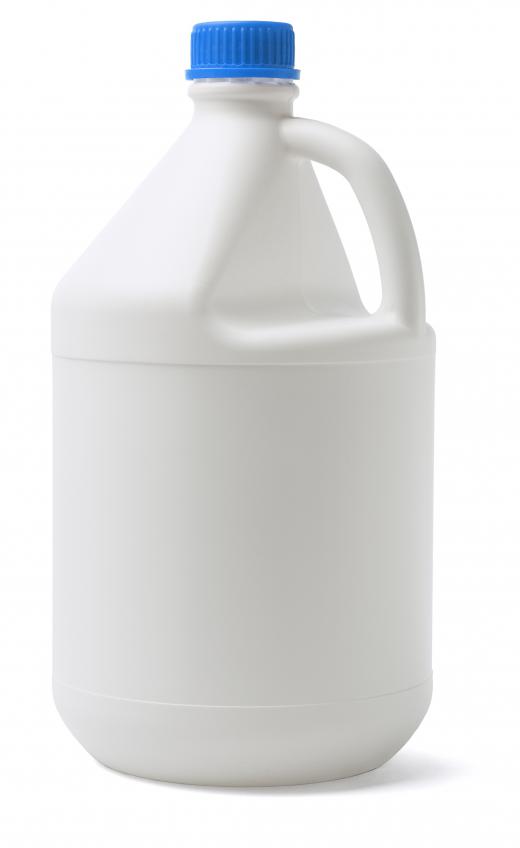 Mold stains on clothes can indeed be dangerous. Mold spores can cause allergic reactions in people that are uncomfortable and harmful, so it's very important to deal with moldy clothing quickly and to avoid wearing it or handling it more than necessary until it's clean.
The effects of moldy clothing range from skin allergies and rashes to fever. The most common symptoms of mold exposure are respiratory problems like labored breathing and coughing. Over time, mold exposure can take a bad toll on your immune system and cause worsening health. Don't delay dealing with mold in your home when you find it.
Though it typically causes worse effects, black mold isn't the only kind of mold to be wary of; white mold can also be harmful! If you find mold of any kind on your clothing (or in other places in your home), it's important to identify what the cause of the mold is. It could be that your closet doesn't have enough airflow, or it could simply be that wet clothes were left in a pile. It's important to be diligent to take the necessary steps to get the mold out of your clothing as soon as possible.
Can You Wash Mold out of Clothes? 
Using the right products and methods, you can wash mold out of clothes and save the clothes for future use. It won't be enough to just throw them in the washing machine with the detergent you normally use. It takes cleaners that are made strong enough to kill mold to do so, and most cleaners of that kind can handle just about any type of mold.
Bleach 
The most common solution used to clean mold off of clothes (or any surface) is bleach. To use bleach, mix about a half cup each of water and bleach and spray the solution thoroughly on the moldy part of the clothing. Let it rest for about 10 minutes, and then wash it in a washing machine with hot water. You can also add bleach to the wash cycle if it still looks necessary.
Hydrogen Peroxide 
Another product you can use to get rid of mold is hydrogen peroxide. This is a household antiseptic solution that is commonly used to clean small scrapes and cuts. To use hydrogen peroxide on your moldy clothes, douse the moldy area in it and let it sit for about twenty minutes. Then rinse it and wash it in a washing machine with hot water.
One thing to keep in mind when using hydrogen peroxide is that it can also dull your colored clothes. Before using too much of it, try putting just a little bit on the moldy clothing to see how much of an effect it has on the color.
Keep in mind that some products (such as bleach) can also cause irritation if you don't handle them safely. Your own allergies and experience with such products should be a factor in what you choose to use. You should always wear gloves and a mask when cleaning mold out of clothes to minimize your direct contact with it. For the same reason, if you are cleaning the clothes by hand, try to clean them in an open space.
Does Sunlight Kill Mold?
Sunlight is a natural mold deterrent and can kill mold with enough direct exposure. This is because of the nature and strength of the UV rays that the sun emits. However, using direct sunlight alone is not a recommended method of removing mold from clothing.
It is best to utilize a strong cleaning method (like those covered above) first. After the clothes are clean, putting them outside in direct sunlight can be a great way to fortify them against mold returning while also drying them at the same time.
AS FEATURED ON:
AS FEATURED ON:

By: Michael Flippo

Drying clothes in sunlight can help kill mold.

By: ptnphotof

Washing clothes in hot water with detergent should help remove mold from clothing.

By: miiko

Sunlight and heat can kill many mold varieties.

By: design56

A bleach solution is sometimes necessary to remove mold stains from certain fabrics.

By: itestro

Be sure the stain is completely gone before putting the clothing in the dryer.