What is the Best Way to Remove Nail Polish from Fabric?
The best way to remove nail polish from fabric depends on whether the nail polish is wet or dry, what the fabric is made of, and whether it is colorfast. Generally speaking, a non-oily acetone nail polish remover woks well on most types of washable fabric, while dry cleaning solvent works for non-washable fabrics. It is important to catch the nail polish stain as early as possible to avoid drying and setting, though it's not impossible to remove dried nail polish. Things like bleach should never be used to clean up nail polish unless the fabric is white.
First Steps
If the nail polish is still wet, then immediately after a spill, take a clean cloth or paper towel and dab it up. Don't rub it or scrub at it, as this can force it deeper into the fabric. If the polish has already dried and set, then take a spoon or a dull knife and gently scrape at it to see if its possible to remove nail polish bits that aren't totally set.
Pre-Treatment and Colorfastness Test
Next, determine whether the fabric is washable or not. A general rule of thumb is that if it is dry clean only, then it is not washable. Fabrics like rayon, acetate, silk, and modacrylic are considered non-washable, while those like nylon, cotton, linen are considered washable. If it's unclear what the fabric is made of, then check the manufacturer's tag.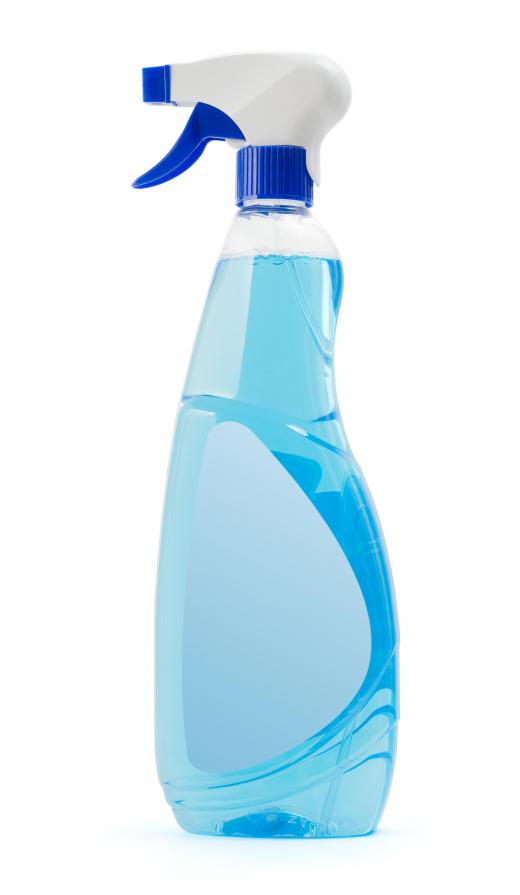 If the fabric is non-washable, then soak a cloth or cotton ball in a dry spotter and pre-treat the stain. If need be, it's possible to make one with one part coconut or mineral oil to 8 parts dry cleaning solvent. After letting the spotter set for a few minutes, gently blot at the stain to see if any color comes off. If not, leave it for a little while longer, then try again. Keep doing this as long as any of the stain is coming off.
If the fabric is washable, then perform a colorfastness test to see if the dyes will run. To do this, use a clean cloth to dab a bit of the nail polish remover on an inconspicuous area of the fabric. If the fabric's dye doesn't transfer to the cloth, then it should be safe to clean with an acetone nail polish remover. If not, then a dry cleaning solvent will work better.
Removal
For non-washable fabric, after finishing with the dry spotter, then take a clean cloth or pad and soak it with some dry cleaning solvent. Press the cloth onto the stain, making sure that the solvent thoroughly soaks into the stain. Gently dab and blot at the stain until it comes out, and then allow the area to dry. If it does not come out after repeatedly trying these steps, then it may be necessary to call a professional cleaner.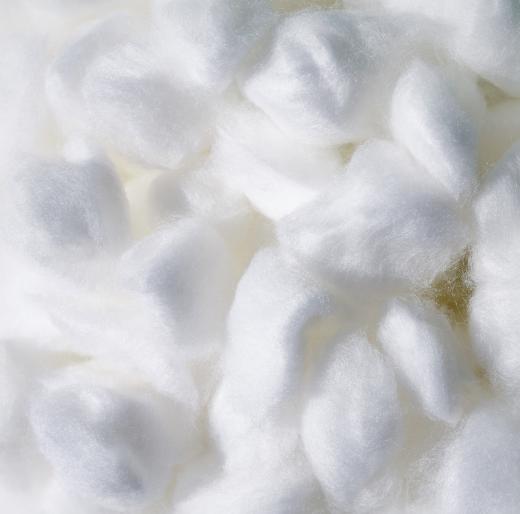 For washable fabrics, first take a small bit of acetone nail polish and test it on an inconspicuous area of the fabric to make sure that it doesn't damage it. Then repeat the same process of soaking a cloth or pad with it, and dab it onto the stain until color no longer transfers to the cloth. Try not to get too much into the fabric's fibers to prevent damage. If the stain, it may be necessary to try scrubbing at it, as long as the fabric is strong enough to stand it. This can be done with an old toothbrush, or a carpet scrubbing brush. When the removal is complete, wash the area with soap and water to remove residual acetone.
If a stain still isn't moving, try some alternative substances to clean it. Both OFF&reg insect repellant and GooGone&reg cleaner are sometimes successful in removing nail polish. Aerosol hairspray has also proven effective, as has rubbing alcohol. Many people also find that window cleaner can help, though it often takes a lot of scrubbing to work well. If a stain is mostly gone, hydrogen peroxide or shaving cream can help remove residual color. Perform a colorfast test on a hidden area of the fabric before using any of these products.
Precautions
Acetone is harsh on fabrics, and can severely damage non-washable items. Though non-acetone nail polish can be used as an alternative on delicate washable fabrics, it's not as strong, and needs to be spot tested before use. It's very important not to try to remove nail polish stains using bleach, unless the stain is on a white fabric, as it will leave large white spots on colored fabrics.
AS FEATURED ON:
AS FEATURED ON:

By: Alexandr Makarov

Hairspray can help remove nail polish from fabric.

By: HamsterMan

Shaving cream may help remove nail polish from fabric.

By: Tein

Window cleaner can help remove nail polish.

By: travis manley

Nail polish remover.

By: Africa Studio

Clear nail polish.

By: Vibe Images

Cotton balls are helpful when cleaning.

By: WINIKI

Paper towels may be used to remove nail polish immediately after a spill.

By: larisabozhikova

Darker colors are usually more difficult to remove than lighter colors.