What Should I Consider When Buying a Clock Radio?
A clock radio is often one of those invisible household appliances which rarely get much attention until they quit working. Buying a quality clock radio with an alarm function can literally spell the difference between following a regular schedule and suffering the aftermath of oversleeping. Most appliance and department stores offer a dizzying array of clock radio models. What should one look for while surveying the shelves?
One important consideration when buying a clock radio is readability. Most modern radio clock models feature digital number displays, but the displays aren't always the same size. A good clock radio should have numerical time displays which are bright and easily readable from your bed. Older clock radios may still feature analog dials which aren't always distinguishable at a glance. Other clock radio models may have digital displays which are too small to read without corrective lenses. Some clock radio models may have a 'talking' feature, which allows users to hear a voice announcing the time.
Another feature to consider in a clock radio is functionality. Setting the time and radio stations on a clock radio shouldn't require the dexterity of a surgeon. All of the function buttons should be marked clearly, especially the larger snooze button. Shutting off the alarm or selecting the radio channel should be simple enough to perform while half-asleep. One useful function may be a sleep timer, which will automatically shut off the radio after a preset length of time. A good clock radio should have a battery-powered backup memory system to make resetting easier should the power momentarily go out.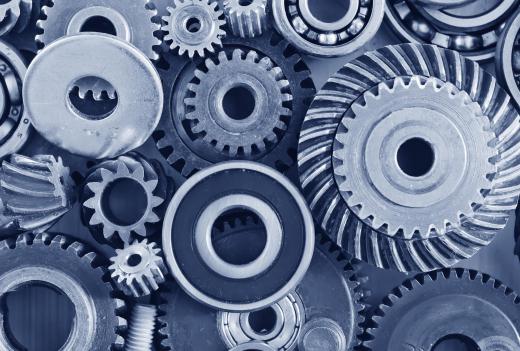 It is also a good idea to consider which function of a clock radio is most important to you -- the clock or the radio. Lower-end clock radios may have dependable alarms and readable displays, but the radio side is usually average at best. The radio signal comes through a very small speaker, functioning more as an electronic noisemaker than a portable stereo unit. More expensive clock radio models may incorporate Bose-style technology or CD players. A consumer should balance features against the purpose of the clock radio. If the alarm or radio station is not loud enough to reliably wake you up, then the price is incidental.
There is also the question of style when it comes to clock radio models. Smaller clock radios are designed to be as unobtrusive as possible, often in faux woodgrains or muted color schemes. Higher-end clock radio models, however, may have style elements which match a specific decor. Some may feature a sleek, modern profile with stainless steel or chrome casings. Others may have a retro look for a 1950s or 1960s motif. One popular look is the 1930s Bakelite plastic shell with Art Deco curves and an analog clock face. Some clock radio models can even be customized with personal wake-up messages.
AS FEATURED ON:
AS FEATURED ON:

By: JcJg Photography

Selecting a clock radio with large buttons will be helpful even during low light hours.

By: tycoon101

Traditional clocks and watches use a system of gears and pulleys to keep time.