What Is French Provincial Furniture?
French provincial furniture is rustic vintage furniture from the 17th century and the 18th century that was prevalent in Bordeaux, Brittany, Normandy, Provence and other French country provinces. This furniture is not of any particular type, but a combination of different styles and influences from different periods. Most pieces retain both the cultural identity of their place of manufacture as well as the distinct preferences of the individual craftsmen.
The provincial craftsmen usually were very late in following the design innovations made in Paris. The provincials who ordered the furniture were also less wealthy than the Parisian elite, less in touch with the fashions prevalent in the French capital, and perhaps also had simpler, more practical and more conservative tastes. As a result, French provincial furniture has less of the decorative flourishes and ornate mirrors than can be found on the wooden furniture that was popular in Paris in the same period.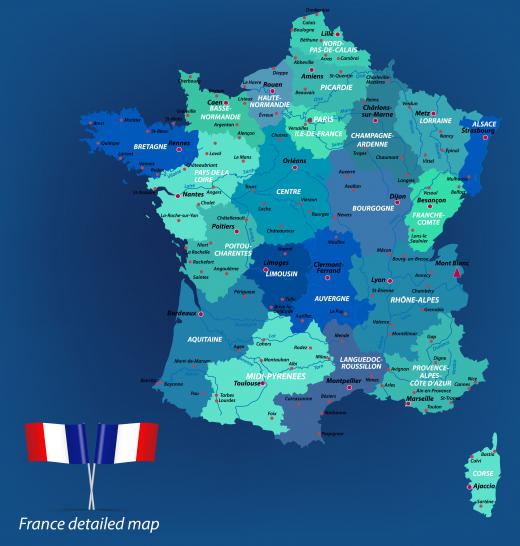 Depending on the influence, the French provincial style can be solid and heavy in some cases, or light and streamlined. The wood types that were commonly used to make French provincial furniture include apple, beech, cherry, peach, pear and oak; these woods were readily and inexpensively available in the provinces. The furniture generally bore carvings or paintings of country landscapes, everyday scenes, mythological scenes and Biblical scenes. The works of popular artists were also often reproduced on the furniture, and the fabrics and embroidery styles that were fashionable at the time were used in the furniture upholstery. The metal parts used in the furniture were generally made of iron.
Unlike Parisian furniture, French provincial took its time in gaining a following. In recent times, it has appealed to homeowners and interior decorators for its simple lines and quiet charm. Aside from the quaint appearance of the painted wood, French provincial furniture was usually made with functionality in mind, and it is usually durable enough for everyday use.
It is possible to buy both antique and modern remakes of French provincial furniture in regular as well as online furniture retail shops specializing in antiques and French furniture. The antique furniture, depending on its overall condition, will probably be more expensive than the modern remakes, but should prove to be a good investment. It will be a good idea to read up on the topic and to also consult an expert in antique French furniture before making a purchase. Modern remakes are comparatively less expensive alternatives that can also make an excellent addition to an interior decor.
AS FEATURED ON:
AS FEATURED ON:

By: polesnoy

French provincial furniture was prevalent in Bordeaux, Brittany, Normandy, Provence and other French country provinces.