What is Flower Arrangement?
Flower arrangement is the combination of several elements to produce a visually pleasing display of fresh, silk, or dried flowers. Flowers are usually arranged in several basic designs, including vertical, horizontal, triangular, crescent, and oval arrangements. Other options include a minimal arrangement, such as the lazy "S" or "Hogarth's Curve," and free-standing arrangements. Hogarth's curve is named for English painter William Hogarth who introduced designs shaped like the curves of the letter "s" into floral design.
The elements of flower arranging include line materials, which are the first pieces placed in a design to establish the overall width and height. Next, the dominant materials are inserted. These are form flowers, such as lilies, irises or peonies.
Next, arrangers place smaller mass flowers, or secondary materials, in between the dominant selections. Filler flowers are an optional next step, and special materials, such as moss or vines, can be used to add texture to an arrangement. The accent might be a focal point, such as a statue or figurine, or might be the impact of a single color. Open flowers also add an accent.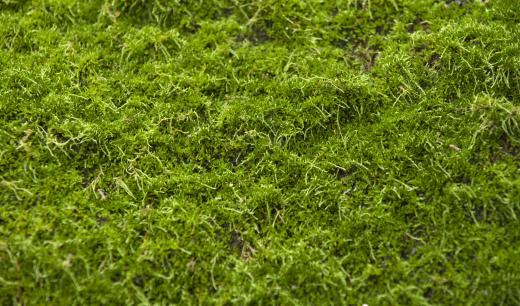 Many tools make flower arrangement easier. Dried foam can hold silk or artificial flowers in place. A "frog" is a metal device often used when dried foam will not work, such as in a clear glass vase, and it holds flowers in place between its steel pins. Glass marbles and river rock can be used to hold stems in clear receptacles as well.
A completed floral arrangement can be sprayed with floral spray paints to add special effects, and a clear sealer adds shine. Hot glue guns and craft glue are both useful for silk and dried arrangements. A pick tool crimps a metal pick onto the stem of a flower, which simplifies arranging.
Tape, clay, and floral wire are immensely helpful for flower arrangement. Floral tape covers wire and flower stems. Clay anchors foam, frogs or prongs to the container. Wire supports flower heads and also lengthens stems for easier handling.
General design principles include unity, balance, harmony, and rhythm, which often involves the use of light, space, texture, scale, and accent. When using shallow or low containers, a general guideline is to make the tallest stem approximately one to two times the length or diameter of the bowl or vase.
Different parts of the world use various design techniques for flower arrangement, with the Japanese contributing techniques such as rikka, or standing flowers; nagiere style; shoka, a linear style; moribana; and bonsai.
AS FEATURED ON:
AS FEATURED ON:

By: froxx

Flower arrangement strives for unity and balance in creating a pleasant display of fresh, dried or silk flowers.

By: k_kron

Moss can add texture to a flower arrangement.

By: sbgoodwin

Petunias might be used as accent flowers in an arrangement.

By: Monkey Business

A good florist will have an eye for both color and aesthetics when designing floral bouquets and arrangements.

By: photografer1980

Flower arrangements can vary widely depending on the theme of a gathering.

By: Robert Hoetink

Flower arrangements may be created for a memorial.