Coving is a form of decorative molding placed at the junction between walls and ceilings to create a smooth and visually interesting transition. It features a concave design, curving inwards toward the wall, and it is also known as cove molding. Many hardware and home supplies carry it, and it is also possible to order custom-milled molding or to create it by hand on a job site, depending on the need and the level of skill. It can be built into a home at the time of construction or added later.
This type of molding creates texture, depth, and visual interest. The corners where walls meet ceilings can have a jarring appearance, especially with certain types of architecture and room design. Coving smooths the transition and can also prevent buildups of dust, spider webs, and similar problems. Commonly it is painted in a contrasting color to make it stand out and to enhance the appearance of high ceilings, or to create the illusion that the ceilings are higher than they really are.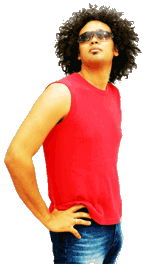 Molding can be made from wood, plastic, plaster, and other materials. Basic coving is usually made from wood and is much less expensive than hand-plastering a room to create a smooth, rounded transition between ceilings and walls. It can be a cost-effective means for enhancing the appearance of a room. Another advantage to detachable molding is ease of changing in the event that it needs to be adjusted to fit with a new room design.
Contractors can fit coving into place very quickly. It fits snugly into the corner between wall and ceiling and is lightweight enough that very small nails are all that is necessary to hold it in place. It is advisable to plaster over the nail holes to make them more discreet after painting, as they can stand out and may give the molding a lumpy or unpleasant appearance.
When purchasing strips of coving, it is advisable to inspect them for obvious defects like improper finishing, twisting, and bending. It is sold without finish, so surface defects like color variations are not a major concern, unless it is so blotchy that the defects are likely to show through multiple layers of paint. It is also critical to make sure that the coving is uniform in size so the ends will match up. Even a small discrepancy in a corner can look very obvious after installation and painting.
AS FEATURED ON:
AS FEATURED ON:

Man with hands on his hips