Carpet padding is a supporting pad that is placed underneath a carpet. While many people associate carpet padding only with wall to wall carpeting, the fact is that a carpet pad or cushion can be cut and trimmed to fit under any type of area rug.
There are different types of carpet pads or cushions available. Most examples of the carpet cushion or pad are intended to accomplish three things: absorb sound, provide a more comfortable surface for walking, and reduce the level of stress placed on the back and legs while walking around the space. This extra cushioning between the floor and the carpet is especially important when the underlying floor is concrete or a similar material that is extremely rigid.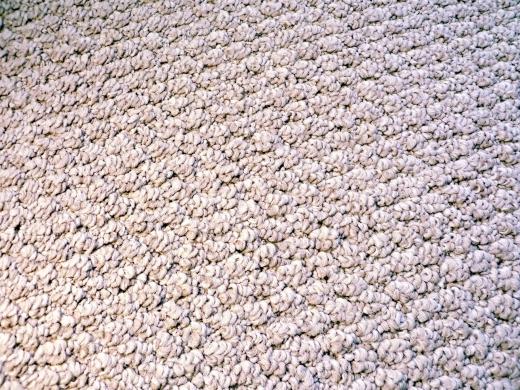 Carpet padding is often grouped into three different classifications. Foam rubber pads are relatively inexpensive and work well in home situations. Sponge padding is somewhat stronger and is ideal for the home and office environments. Fiber pads are very durable and can work very well in high traffic areas, such as in manufacturing plants or other buildings where the floor is likely to be composed of concrete. Within each of these classifications, a wide variety of options are found, varying in thickness and density.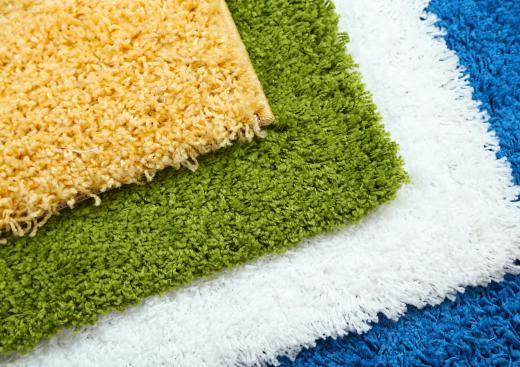 More recently, a fourth category of carpet padding has emerged. With a renewed interest among many people to use natural products, the concept of a green or environmentally friendly pad has gained more attention. These green pads do not contain some of the chemicals found in the other types of carpet padding, such as formaldehyde. Using only natural fibers, these pads wear very well and will easily last for many years with proper care.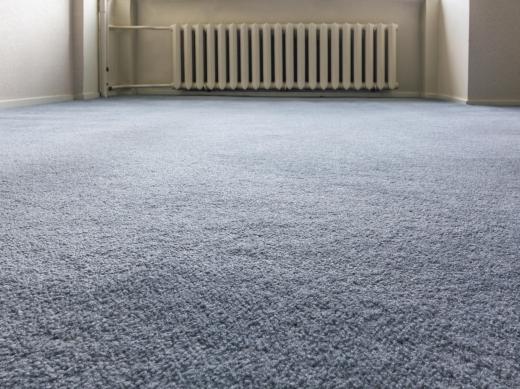 Selecting the right carpet padding for a given area can be tricky. While softer pads offer more comfort, they are not necessarily the best option for high traffic areas. For areas such as hallways and stairs, it is often a good idea to go with a thicker pad that has a high-density construction. This combination still provides excellent support and sound minimization, but will not have enough give and take under the carpeting to allow the carpet to flex and stretch a great deal. Softer padding can work very well in bedrooms or other areas where a great deal of traffic is less likely.
Another consideration with carpet padding is to check manufacturer recommendations that come along with the carpet. Often, carpet makers will have suggestions on the type of padding to use based on their own research. If you are not sure about the type of padding to use with your carpet, these guidelines can help take some of the guesswork out of the process and save a great deal of time and money.
As one of the more important carpet accessories, carpet padding is readily available in many retail outlets. Stores that carry area rugs as well as wall-to-wall carpeting often have several types of carpet padding to choose from. In most cases, the padding is sold in rolls with standard widths. The length can often be cut to allow one line of padding to reach from one end of the room to the opposite end.
AS FEATURED ON:
AS FEATURED ON:

By: tdoes

Manufacturers often recommend type and level of padding for their carpet brands.

By: Africa Studio

Carpet padding is a supporting pad that is placed underneath a carpet.

By: maigi

In general, high-quality carpets should be matched with more expensive carpet pads.

By: Kadmy

Carpet padding is often grouped into three different classifications: foam rubber pads, sponge padding and fiber pads.

By: digerati

Stairs often require a thinner carpet pad that is dense.