Shower stalls are enclosed areas that make it possible to contain the splashing and flow of water within a defined space during the process of taking a shower. For the most part, the shower stall is an interior device. However, there are also examples of various types of outdoor shower stalls in settings ranging from beaches to lakeside cabins.
A basic shower stall includes four defined walls to the structure, a roof and an opening on one of the walls. The opening is usually equipped with a door that swings out from the booth of the stall, or a set of sliding doors that allow easy entry and exit from the stall. In addition, a showerhead and faucets to control the flow of water is located on the ceiling or one of the walls.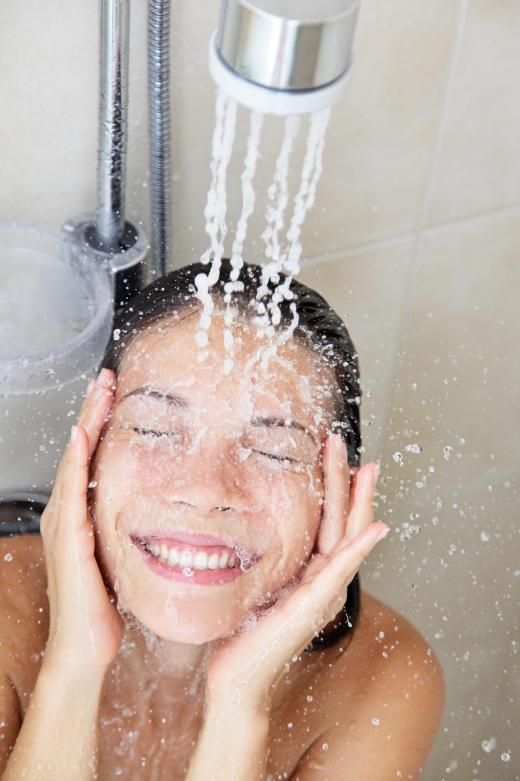 Above and beyond the basic design for a shower stall, many other features may be included. For example, shower nozzles may be mounted on each of the four walls and at various heights. This arrangement makes it possible to enjoy a massage as well as take a shower. The shower heads themselves may be equipped with a number of settings, making it easy to adjust the flow of water from each individual nozzle, allowing a stronger jet of pulsating water to massage sore shoulder muscles while allowing a steady flow to provide constant heat to the muscles of the calve.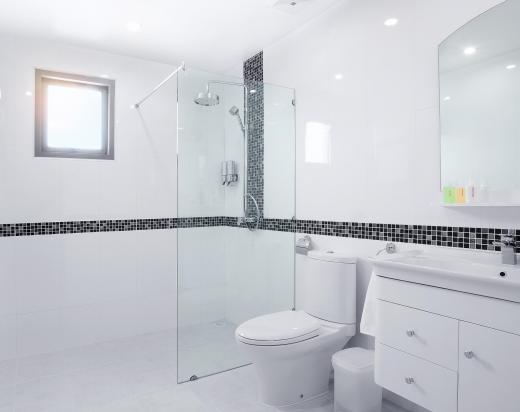 In construction, a stall may utilize a wide range of building materials. Fiberglass panels are often employed with inserts that attach to tubs in order to create a stall. Masonry covered by brick or tile may be used to construct the walls and floor, and make use of a fiberglass door to make it possible to move in and out of the stall with ease. For outdoor applications, a simple rustic design of an overhead shower nozzle combined with four walls composed of treated and sealed wood panels provides ample privacy while still making it possible to enjoy the view of a nearby lake or forest area. The choice of shower materials and fixtures is sometimes dictated by budgetary restraints and by personal tastes.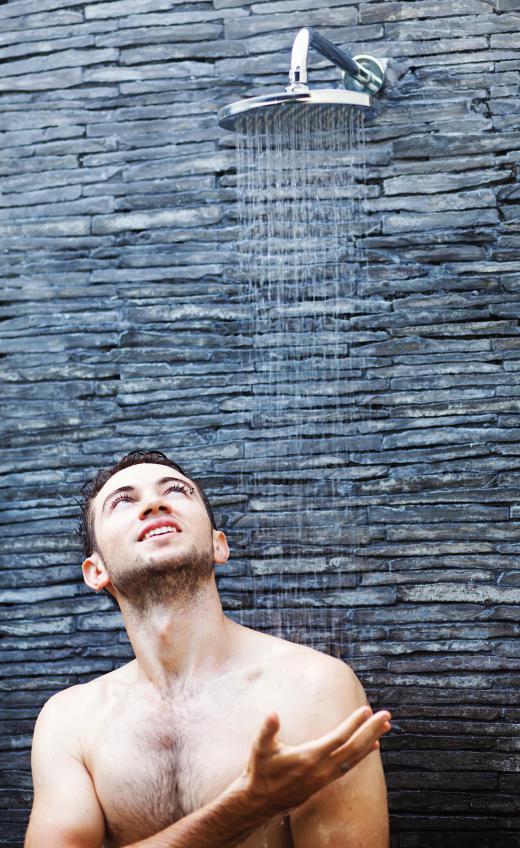 The wide range of types of showers and stalls makes it possible to find something that is right for just about anyone. Simple fiberglass stalls work well in small spaces, while larger and more elaborate stalls can be incorporated into new home designs or remodeling of existing bathrooms. An open air stall is a great option in warm climates and is relatively easy to construct using basic materials. In all cases, the tools and materials required to create or install a shower stall are available at most home stores.
AS FEATURED ON:
AS FEATURED ON:

By: Ariwasabi

The shower heads installed in a shower stall often feature settings that make it easy to regulate the flow of water.

By: Dmitry Ersler

The choice of shower materials and fixtures may be dictated by personal tastes.

By: Mila Supynska

Some stalls feature an overhead shower head.

By: Yuriy Chertok

Self-contained showers, shower and bath combinations and handicap-accessible showers are the three common types of walk-in showers.