What is a Savonarola Chair?
A Savonarola chair is a chair with a distinctive X-shaped frame. This chair is native to the Mediterranean, where various versions were made across Ancient Rome, Greece, and Egypt, with examples of the chair dating to at least 2,000 BCE. A number of furniture companies manufacture modern Savonarola chairs, including replicas of antiques along with chairs updated for modern aesthetics. It is also possible to purchase antique chairs through auction houses, antique dealers, and specialized furniture stores.
Originally, the Savonarola chair was designed to fold along the point of the X in the frame. This allowed the chair to be used for military campaigns and other outdoor activities. Over time, the design became more ornate, and the chairs often lost their ability to fold as a scrollwork back was added and the chair was outfitted with heavy scrollwork armrests and increasingly elaborate seats. The traditional Savonarola chair used a frame with numerous legs which criss-crossed each other, creating a set of slats along the side of the chair, and this design continues to be utilized in most Savonarola chairs.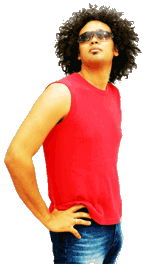 These chairs were often covered in fabric webs or pieces for comfort, and sometimes included cushions and other features designed to make them more comfortable to use. Over time, the Savonarola chair came to be viewed as a sign of high social rank, with the chairs becoming quite expensive and thus available only to the upper classes. The basic X of the frame also became quite elaborate, with curves on the struts making up the X which gave it a more stylized appearance.
The chair is probably named for Girolamo Savonarola, a 15th century Italian cleric who briefly ruled Florence. People may also refer to the Savonarola chair as the X chair, Dante chair, or scissors chair. These chairs are closely associated with the Renaissance, a period during which they were extremely popular across Europe. Numerous depictions of the design can be seen in art from this period, and in interior design schemes which are meant to have a Renaissance flavor, a Savonarola chair may be used as a decorative feature.
Although linked with the Renaissance in the imagination, these chairs can also be updated for more modern aesthetics. Modern chairs can be made from wood, metal, plastics, and other materials, and while they retain a look and feel which may be familiar, they have designs which branch out from the traditionally ornate Savonarola chair.
AS FEATURED ON:
AS FEATURED ON:

Man with hands on his hips