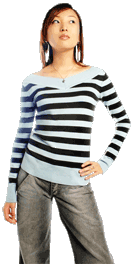 Newel posts are part of the support system for a staircase. The exact placement and number of posts in the construction of the stairs depends on the design of the staircase itself. For example, a simple straight flight of stairs may feature only one post, while a staircase featuring one or more landings and flights may utilize multiple posts.
The main function of a newel post is normally to support the handrail that is part of the overall design. However, the post takes on additional duties when used as a support for the steps in a circular staircase. In all situations, the newel helps add stability to the overall stair frame, and make it easier for people to navigate the stairs with a greater degree of safety.
With some staircase designs, more than one newel post may be present. This is particularly true with a staircase that includes landings and a design that runs the stairs in different directions between floors. Along with a post to anchor the handrail at the bottom of the structure, a second post is placed on the landing, often at the point where the first flight of stairs connects with the landing. A second post may be added to the second flight that completes the connection with an upper floor.
Straight staircases usually feature a single newel post at the foot of the stairs. Some designs do call for one or more posts to be placed at strategic points along the climb of the staircase. They may be included as a means of adding more stability to a long flight of stairs, or simply be part of the design of the handrail.
Along with being a stabilizing force, a newel post can also add an ornamental element to the staircase. Post caps can be adapted to blend with other architectural aspects of the space, such as the crown molding or ceiling medallions. The caps can also be simplistic designs that do not pull attention away from the other design elements in the room, if that is the desire of the homeowner.
Traditionally, newel posts are made of a sturdy wood, often oak. However, there are also examples of metal posts that appear in some designs, particularly with circular staircases. In times past, the post was composed of a solid block of wood or metal. Some designs today call for the use of what is known as a hollow post, which is simply a post constructed using several sections of wood or metal that are joined together. However, traditionalists tend to feel that unless the post is a solid mass, it does not qualify as a true newel post.


Woman with hand on her hip