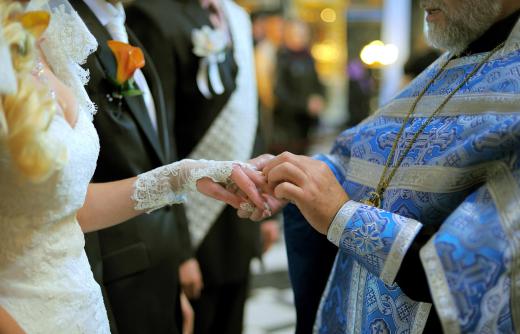 A heart vase is a vase formed in the shape of a heart. Such vases are generally meant to hold flowers and are popular at romantic holidays such as Valentine's Day, Sweetest Day, and anniversaries. They may also play a prominent role in the floral decor of a wedding or commitment ceremony.
In many cases, a heart vase will be made of blown, leaded, or formed glass. Such vases may, however, be made of pottery, crystal, ceramics, plastic, or metal as well. They can even be carved out of wood.
Some vases are purely decorative and are not made to hold water. These should be used only as accent pieces or to hold dried or silk flowers. A functional heart vase can be filled with water and may, therefore, hold fresh-cut flowers.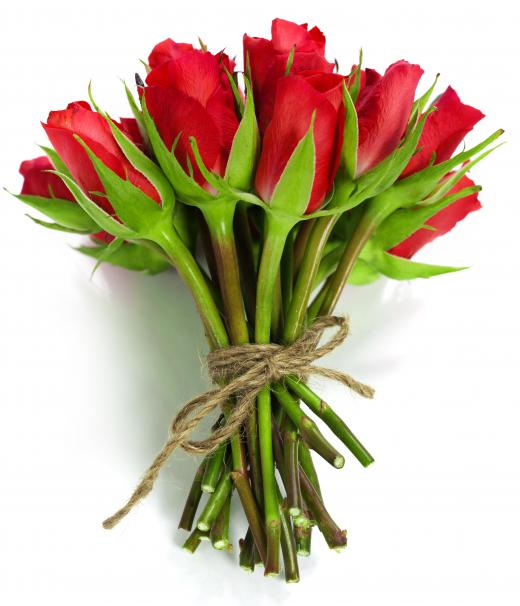 Heart vases are often made of colored glass or plastic. White, red, and pink are popular colors, but any other color can also be used. Such vases may also be made of materials in a variety of colors or might be hand- or commercially-painted with messages or designs.
The heart shape can occur in a couple of ways. For instance, the body of the vase can be shaped like a heart. In this case, the heart will be visible when looking at the vase from either the front or the back. The vase may also form a heart when looking at it from either the top or the bottom. Vases can be formed in the shape of a double heart as well.
Not all arrangements can be ordered in a heart vase because not all florists carry shaped vases. Those ordering flowers will need to ask whether the florist has such a vase available. Heart-shaped vases are, however, available in many department stores, home decor stores, craft depots, and online outlets, and many florists will create a custom arrangement for a client-provided vase.
Those seeking a heart vase have a number of options in terms of size. Bud vases, which are those made to hold only a single stem, are often shaped like a heart. Larger vases, including those designed to hold substantial arrangements, such as wedding centerpieces, are also available.
A heart vase is most appropriate for a romantic gift, such as for a significant other's birthday or a wedding anniversary. Gifts of friendship or flowers celebrating the birth of a baby might also be arranged in a heart vase. Heart vases are not generally considered appropriate for coworker gifts or for sorrowful events such as funerals, however.


By: photographmd

A heart vase might hold flowers for a wedding ceremony.

By: Natalia Klenova

Heart vases are often paired with red roses on Valentine's Day.

By: Monkey Business

Floral shops often carry heart-shaped vases that can be used for anniversaries and other special events.