A Galle vase is a glass vase made by the French craftsman Emile Galle. These vases are characterized by swirling colors and nature themes, particularly flowers and leaves. Galle vases are believed by many to have greatly influenced the art nouveau movement in France, and were all created as decorative pieces. Although Galle opened a factory to produce the vases towards the end of his life, original pieces remain relatively rare and are coveted by museums and collectors alike. It is possible to find vases in the Galle style, although they are not true Galle vases.
All Galle vases are distinguishable based on their overall style and themes. A Galle vase is likely to be bright in color with contrasting natural elements. Examples include vines crawling up a vase stem, berry branches circling a vase neck, or a tree, jostled in the wind, inlaid against a vase's side. Most pieces incorporate at least three colors, but are never painted. Rather, the colors of glass are layers atop one another, then carvings or etchings at various levels reveal the colors beneath.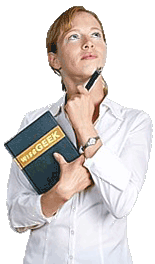 There is no single shape or color that characterizes a Galle vase. The glass vases come in many shapes, colors, and sizes. Designs are applied with a wide range of techniques, from wheel carving to enamel overlays, cameo etching, and engraving. In many ways, the variety employed across the Galle vase collection is a part of what makes it so remarkable.
Up until the Paris Art Exposition of 1878, Galle had created only a handful of pieces. He entered several of them in the show and won the grand prize. The experience also gave him exposure to new trends — it is believed, for instance, that Galle discovered the cameo carving technique at that exposition.
After his prize-winning appearance, demand for Galle's products soared. Galle established a factory, known as the Cristallerie d'Emile Galle, where he employed roughly 300 craftsmen to study his styles, learn his vision, and bring his works to life faster and in greater quantities than he could alone. By the 1889 Paris Art Exhibition, Galle was a household name in the art world.
Past this point, it can be difficult to determine whether a Galle vase was actually made by Galle or whether it was made by an associated craftsman in the factory. When a craftsman was finished with a piece, Galle would inspect it, then sign it as if it was his own. The factory persisted for a few years after Galle's death in 1904, at which time his wife took up the signing duties. For a period of time, every vase signed by Galle's wife is marked with a star, denoting its posthumous status. The factory closed down and production ceased in 1936.
The market for Galle vases, as for most art nouveau vases and other vases from that period, remains strong. It is not uncommon to find a Galle vase in a museum, and many of the collection's finer pieces belong to glass exhibitions, both permanent and traveling, all over the world. They are also prized by individual collectors. Their value has lead to many reproductions, some of which may be falsely advertised.
AS FEATURED ON:
AS FEATURED ON:

Woman holding a book