A gateleg table is named for its gate frame. A gate frame is the wood structure that swings out to hold up the table's leaves, or sections of its tabletop. Gateleg tables are a type of drop leaf table. A drop leaf table has one or two tabletop sections, or leaves, that can be dropped down to save space when the table's not being used. Drop leaf and gateleg tables date back to 16th century England.
Drop leaf and gateleg table designs were popular in America's Colonial period of the 17th century; homes were typically small and these tables helped saved space. A Colonial gateleg table is often made from walnut or maple, but oak and pine versions are also available. The legs of Colonial gateleg tables are thick; the wood is ornately turned to give a highly contrasting effect between the rounded and straight portions.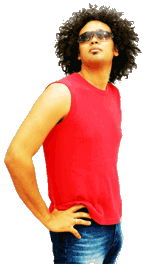 The William and Mary 1700 to 1740 style of gateleg table has two small drawers underneath the tabletop. Most of the drawer pulls on these tables are brass. William III and Mary II ruled Great Britain beginning in 1684 and several pieces of furniture, including the gateleg table, were named after them. Other popular William and Mary furniture pieces of the period include ladder back dining chairs and writing desks with cabriole, or curved, legs.
A gateleg table may be small for occasional use or it may be larger for dining. Typically, gateleg dining tables are round and seat six to eight people. A gateleg dining table usually has double gate frames to allow both tabletop leaves to be dropped down. This quality makes the table easy to store since only its length remains unchangeable in size.
If the dining table is used permanently in a home, it's more common for just one leaf to be dropped down. This side can then be pushed against a wall and the remaining leaf allows the table to still be used by three to four people. The gate frame is attached to the underside of the gateleg table by hinges. When more table space is needed, the table can be moved out from the wall and the gate frame swung open to support the second leaf for seating three to four additional people.
Gateleg dining tables are ideal for apartments and small homes. They also work well in outdoor living spaces on covered decks or patios. The best outdoor gateleg dining tables are made of teak. A teak gateleg dining table is often expensive, but usually well worth the price as teak is known for its ability to remain durable under moist conditions.
AS FEATURED ON:
AS FEATURED ON:

Man with hands on his hips