A dinette set is a table with chairs or benches used for serving and eating meals. A dinette set may be made up of a table with benches on each side, or a bench on one side and chairs along the other as well as on both ends. Alternatively, a dinette set may be a table and just chairs or even a booth similar to those found in a restaurant, known as a banquette.
A dinette set is less formal than a conventional dining set. It is usually both smaller and less expensive than a traditional dining table and chairs. Since a dinette set is casual, it is usually used in the kitchen, the breakfast nook, or even out on the patio rather than in the dining room. A dinette set can, however, be a good starter set until you are able to purchase something more formal.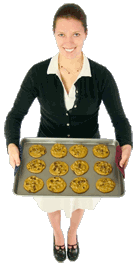 If you have a formal dining set, you may prefer to use a dinette set in another space for your everyday meals, reserving the formality of the dining room for big dinners, holidays, or other special occasions. The grandness and furnishings of a formal dining room do not tend to create a relaxed atmosphere for everyday family meals.
Because a dinette set is less formal, it may be made from materials other than wood, or from less expensive wood than that used in making other furniture. Using less expensive materials helps keep the cost of a dinette set down, and since a dinette set is used more than once every day, it needs to be made from materials that are less likely to show wear and tear.
A dinette set may have a painted finish instead of stain or may be made from plastic or metal instead of wood. Some sets have chairs with vinyl seat covers and tables with laminate tops to protect the furniture and make it last longer. This type of dinette set is a good choice for families with small children, and perfect for outdoor use such as serving meals on the patio.
AS FEATURED ON:
AS FEATURED ON:

Woman baking cookies