A flue liner is a structural element inside a chimney flue which can provide a number of functions. While flue liners are not necessarily required for all chimney flues, they can be extremely useful, and sometimes for safety reasons they are strongly recommended. People who are not sure about whether their flues have or need flue liners can ask for a chimney inspection, during which the condition of the chimney and the current use of the chimney will be assessed and safety concerns will be identified.
The primary reason to install a flue liner is to provide protection to the masonry of the chimney, as well as the surrounding wood of the home. Flue liners for wood burning fireplaces are often made from ceramic, because the ceramic provides excellent insulation, resists corrosion, and is easy to clean. A flue liner may be recommended to make an older fireplace safer, or may be installed in a new chimney for additional safety.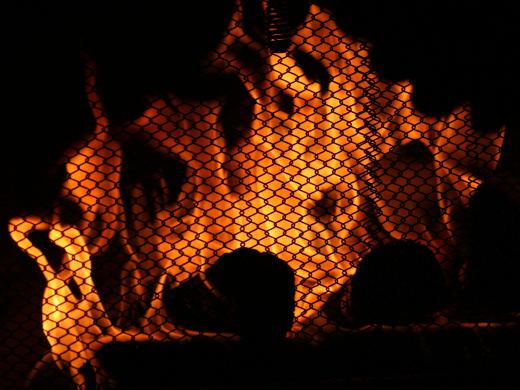 Flue liners can also be used as reducers. The goal of a chimney flue is to provide an outlet for flue gases, the byproducts of combustion generated when wood, oil, or gas are burned for heat. The chimney must be designed to generate draft, which encourages air to flow up and out, rather than allowing smoke and flue gases to vent out into the room. While one might think that the bigger the flue, the better the draft, this is not actually the case, and the size requirements for a flue can vary depending on the height and the type of flue being burned. Sometimes, a flue liner is used to make a chimney smaller, as when a woodstove or gas stove is installed inside an old wood burning fireplace, or when a more efficient gas burning stove is installed.
In addition to being made from ceramic, flue liners can also be made from materials like metal. The best material to use varies, depending on what type of fuel is being burned. Chimney inspectors usually have recommendations based on their experiences and any restrictions in the building code, as do contractors who specialize in working with chimneys. Inspectors may also recommend chimney relining if they feel that a flue liner has degraded and is no longer safe.
When doing any type of construction work, it helps to get bids from several providers. Different contractors may have different prices and different recommendations about the type of work which should be done. If multiple contractors differ widely, a chimney inspector can be asked for advice. Especially with ventilation systems for heating systems, it usually doesn't pay to go with the cheapest price; an inadequate system can lead to a fire, carbon monoxide buildup inside a home, or other problems.
AS FEATURED ON:
AS FEATURED ON:

By: Brenda Carson

Flue liners are designed to protect homes from the heat of a fireplace.

By: nyul

Proper chimney and flue construction are crucial to maintaining the safety of wood-burning fireplaces in homes.