A coved ceiling is a type of ceiling design that features curved edges. Instead of sharp angles between the ceiling and walls like those found in most homes, coved ceilings feature smooth, soft edges. The ceiling perimeter features a concave profile, which means that the edges curve in towards the walls rather than out. Coved ceiling designs create a dome-like design, which is reminiscent of the arched ceiling style of Middle Eastern architecture.
These ceilings may feature a very rounded curve or a relatively shallow one, depending on construction and design. They are often paired with a tray or recessed ceiling, or special inlays used to enhance their appearance and house light fixtures. In high-end homes or historic buildings, a coved ceiling may be highly ornamental, with tiles and gilded elements used to add style.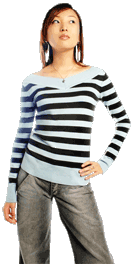 Builders may rely on a number of construction methods to create a coved ceiling. Traditionally, these structures were built using layers of plaster and wire mesh along the joints between the walls and ceiling. This technique requires a certain level of skill and is less common today. Modern builders often rely on simple kits, which include pre-fabricated forms used to construct these ceilings out of wood and drywall. Others may attempt to recreate this look using simple coved molding profiles. Adding concave molding to the edges of the ceiling is one of the easiest ways to achieve this look, but also offers the fewest options in terms of design and customization.
Coved ceiling designs offer a number of benefits to homeowners. They add flair to boring ceiling designs and help to make a home stand out from others on the market. Curved ceilings also help to smooth and soften hard lines, giving the home an elegant, comfortable feel. This type of ceiling is often associated with high-end luxury homes, and can make even a simple home look more refined. When combined with the right paint colors or molding, a coved ceiling can also make the ceiling appear higher.
Buyers should also be aware of a few potential drawbacks associated with these types of ceilings. One of the biggest problems is that a coved ceiling is hard to create, and often costs much more than a standard ceiling. These curved profiles also lead to tough transitions between walls and ceilings. For example, homeowners may have trouble determining how to properly paint a room with a curved ceiling, and installing crown molding also poses special challenges.
AS FEATURED ON:
AS FEATURED ON:

Woman with hand on her hip