What is a Canister Filter?
A canister filter is a large, powerful aquarium filter used for mechanical, biological and optionally, chemical filtration. Canister filters sit below the tank, usually inside of the aquarium stand. They are closed cylinders that stand about 15" (38 cm) high, with locking lids. The lids have intake and outtake valves that connect to tubing, which feeds up into the tank. The intake tube draws water into the filter where it follows a circuitous path through various filter mediums before being expelled at the outtake valve to return to the tank.
Canister filters are extremely robust. Unlike hang on tank filters, canister filters can normally go several months without maintenance of any kind.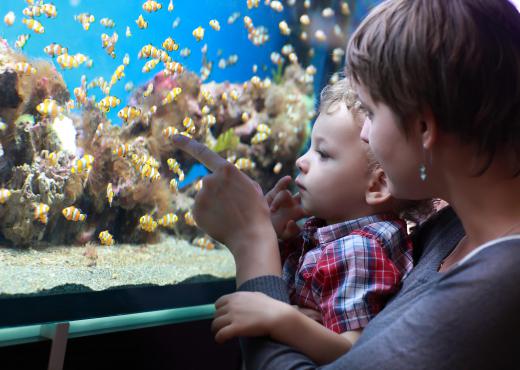 The interior of a canister filter varies depending on manufacturer and model. However all perform the same basic functions. Water enters the filter through the lid which holds a magnetic impeller motor. The water passes through large foam pads designed to trap particulate matter. It then follows a route through a series of chambers filled with various filter media that purifies the water to greater degrees at each step. Finally the water passes through media designed to harbor bacterial colonies that make up the biological filter. Now the purified water is ready to return to the tank. At the surface of the tank where the outflow tube is located, a flange is supplied to direct the current. Alternately a spray bar can be attached.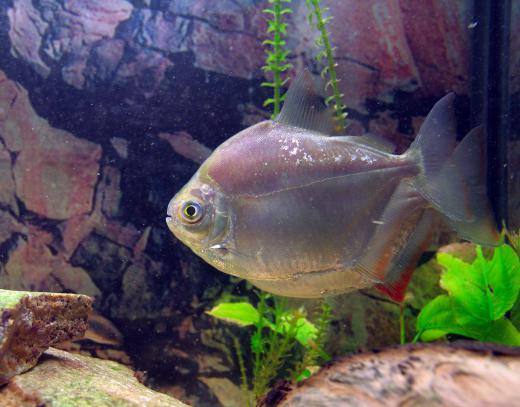 Maintenance on a canister filter is a snap. The entire process takes about 15 minutes and normally only needs to be done 1-3 times a year. Because canister filters require so little maintenance, chemical filtration is often relegated to a hang on tank filter instead. That way, the carbon or specialty resins that comprise the chemical filtration can be easily changed out as often as needed, simply by reaching into the hang on filter, rather than disturbing the canister.
Canister filters come in different sizes with corresponding flow rates. Though a canister filter is overkill for a 10 gallon (38 liters) tank, a modest canister filter on a 20 - 30 gallon (75 - 113 liters) tank would be fine, though depending on the type of fish kept, you may want to deflect the current or utilize a spray bar. And of course canister filters are an excellent choice for medium to large tanks, unless a sump is desired. In that case a wet/dry filter would be utilized, making a canister filter unnecessary.
For all of their power, canister filters are virtually silent and use very little electricity. The magnetic impeller motors, also used in hang on tank filters and powerheads, are extremely reliable and can last for well over a decade. No matter what your filtering needs, short of a very small aquarium, a canister filter is sure to be one of the best investments you can make in this highly rewarding hobby.
AS FEATURED ON:
AS FEATURED ON:

By: Arkady Chubykin

When fish are added to the new tank they immediately begin to pollute the water with highly toxic ammonia exuded from breathing and waste.

By: Michal Adamczyk

Canister filters only need to be maintained every few months.