Waffle towels are a type of towels that have a waffle-like texture. These towels are available in kitchen towels and dish cloths as well as bath towels, hand towels and washcloths. Waffle towels are absorbent and dry quickly, which makes them an excellent choice for the bath and the kitchen.
Advantages of Waffle Weave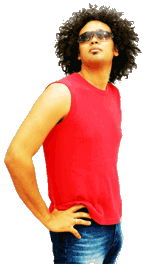 The waffle weave texture of the towels picks up and traps moisture, which reduces the amount of time that the user must spend towel-drying his or her hair, kitchen counters or other surfaces. A waffle towel's texture also allows air to flow through it, quickly drying it. This helps the towels remain fresh longer, because they will not remain damp for too long, which can cause towels to take on an odd odor. The waffle texture also provides ridges that can help clean up food or other items that have become stuck to surfaces.
Environmentally Friendly
Waffle towels are considered an environmentally friendly option for housekeeping for a variety of reasons. A supply of waffle towels in the kitchen allows the user you to wipe up spills quickly without using paper towels. They are so absorbent that one towel can be used to dry what might take a handful of paper towels. Spills can be wiped up with a waffle towel, and then it can be hung it to dry so that it will be ready to use for the next spill.
Using waffle towels in the bathroom can be an environmentally friendly choice as well. The use of a waffle towel to dry one's hair before using a hairdryer is an excellent solution. The waffle weave of the towel will trap and absorb water so that the hair will be drier before the hairdryer is used. This means less electricity is needed to dry hair and less heat can damage the hair. Again, the waffle towel can be hung to dry, and it will be fresh and ready to use the next time someone takes a shower.
Looks Can Be Deceiving
When some people first see and feel waffle towels, they might not believe that the towels can be more absorbent than plush towels, but using waffle towels can convince many people of their effectiveness. The towels do not have the soft and plush feeling of many bath towels, because the waffle's ridges prevent that. The waffle weave though, traps and absorbs more water than a heavier towel and takes less time to dry.
AS FEATURED ON:
AS FEATURED ON:

Man with hands on his hips