What Are the Pros and Cons of a Steel Bed Frame?
For the budget-conscious consumer, a steel bed frame is perhaps the best choice for supporting a mattress. Collapsible steel frames are compact, easy to assemble, and very inexpensive, though they are not exactly the most attractive option. Such frames are usually mounted on casters or platforms, and they are often adjustable to accommodate more than one size mattress. Such a steel bed frame may not be the most stable option, however, as the various pieces of the frame will have some play in them. For the price, however, these frames are great options for getting a mattress and box spring off the floor.
More attractive steel bed frame options do exist as well, though these units tend to be heavier, more expensive, and less collapsible. In terms of strength and durability, such frames are hard to beat, but be careful when purchasing one because the legs of the steel bed frame can wreak havoc on wood floors. It is best to choose a frame that has plastic coverings over the legs; otherwise, it is possible to buy protective discs that can be slipped underneath the bed legs to prevent them from scratching hardwood floors.
In general, a steel bed frame will be less expensive than most wood frames, though both wood and steel frames can vary significantly in price and quality. The gauge, or thickness, of the steel will largely determine the price as well as the stability of the frame. A thicker gauge will generally mean more stability and a higher price, not to mention a heavier weight. Thinner gauge steel will likely be less expensive as well as less stable and durable, but also lower cost. A thinner gauge steel frame is not necessarily weak, but it will not be as strong as thicker gauge steel, making it unsuitable for larger beds such as king size beds.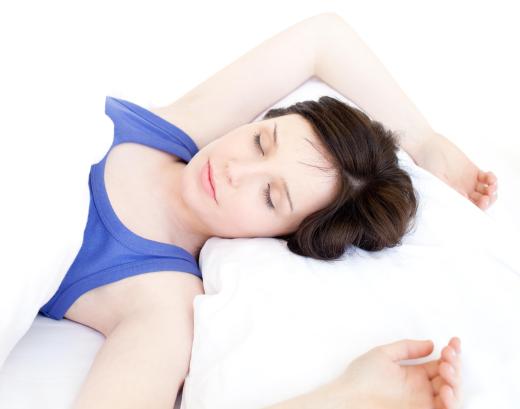 While some steel platform bed frames will allow the owner to simply place a mattress on them, less expensive steel frames will require both a box spring and a mattress. The box spring helps keep the mattress flat and supported; some platform bed frames will feature larger, flatter surfaces that eliminate the need for a box spring. The type of steel bed frame a buyer chooses is largely a matter of preference. A platform bed is likely to sit closer to the ground, while a steel frame with a box spring will sit higher up off the ground.
AS FEATURED ON:
AS FEATURED ON:

By: karam miri

A steel bed frame can provide maximum support for a mattress.

By: WavebreakMediaMicro

Comfort and cost are two key considerations when purchasing any type of bed frame.