How Are Bed Frame Dimensions Measured?
Bed frames are available to fit king, queen, double or twin size mattresses. The correct way to measure bed frame dimensions is by using a measuring tape to measure the length and width of the mattress area. The length is measured from the top center edge to the bottom center edge and the width is measured from the far left center edge to the far right center edge of the mattress.
Assembling a bed frame is a fairly simple process. It starts by connecting the side frame rails to the headboard and floorboard of the bed frame. These rails should be connected on both sides of the bed creating a rectangular pattern for the mattress to sit into. Both side rails are also connected with middle board rails that keep the mattress from sagging in the center.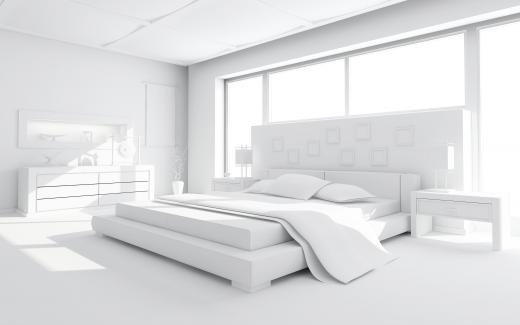 There are several types of bed frames to choose from. Most frames are made of wood or steel and come in many designs and colors. It is important that the bed frame dimensions match the size of the mattress. This will ensure the mattress fits easily into the bed frame area after it is installed.
A bed frame will normally outlast a mattress. These frames are made from durable material that can hold the weight of multiple people in a bed. A mattress is more likely to wear out faster because it is made from soft fabric material that wears out over time.
It is important to remember that king size mattresses have two bed frame dimensions. This type of mattress is either a standard king or California king size. A standard king measures 76 inches (1.93 meters) wide by 80 inches (2.03 meters) long and a California king is 72 inches (1.83meters) wide by 84 inches (2.13 meters) long.
Canopy beds have long posts at each corner of the bed frame. These posts are connected with canopy rails that have material draped over them. The bed frame dimensions for a canopy bed typically include both the bed rail size and the canopy rail size.
Queen beds require a wider mattress than standard double beds. The frame dimensions of queen beds are 60 inches (1.52 meters) wide by 80 inches (2.03 meters) long. This type of mattress is wider than a standard bed and is the same length as a standard king size mattress.
It is important to remember bed sizes when buying sheets and bed skirts for mattresses. The bed skirt is a special type of linen that covers the sides of a box spring mattress. Bed skirts come in many sizes to match most bed frame dimensions.
What Are the Dimensions of a King-Size Bed Frame?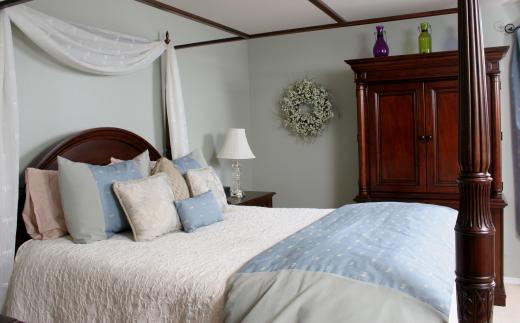 Whether you are moving to a new place, rearranging your current home or upgrading your mattress, it will save you time and energy to identify exactly how much space you have before moving large items. As you plan the logistics of your bedroom, keep in mind not only the dimension of the frame itself but also the dimensions of the furniture that will be adjacent to your bed. This may include nightstands, dressers and bookshelves. Additionally, plan enough room for you and others to walk, dress, vacuum and do other daily tasks without knocking knees, toes and ankles against the sharp corners of the structure. It is worth your time and sanity to thoroughly measure both the room and the heavy furniture before making a large purchase and moving in.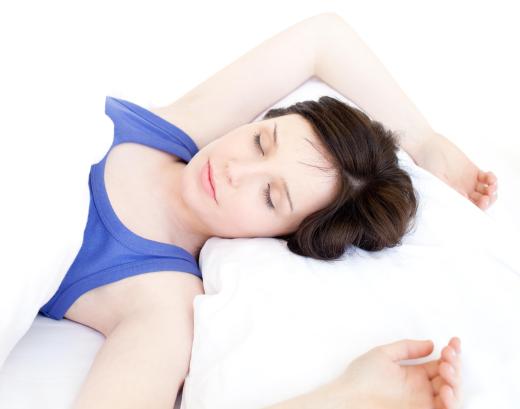 First, start by measuring the empty room. Use a tape measure with a length of at least 10 feet. Your room will typically be larger than 10 feet across, so you may need a longer tape measure, but 10 feet will cover the footprint of the structure and enough space for you to walk and crawl comfortably. The dimensions of a king-size bed are generally 76 inches wide and 80 inches long. Consider drawing a quick pencil sketch on white paper or graph paper as a reference. Then, double-check the specs. They should be similar to the dimensions above unless you have a California king, which measures closer to 72 inches wide and 84 inches long. Plan accordingly. 
Finally, remember to measure the perimeter of the metal or wood frame itself, not the mattress dimensions. Even five or six inches of play can mean the difference between having a comfortable living arrangement or too little floor space to walk around your room. 
What Are the Dimensions of a Queen-Size Bed Frame?
Take a note of the comparisons below for why specific measurements are necessary. There is enough of a difference between mattresses and frame sizes that eyeballing it may cost you time and energy in the long run. Also, take special note of whether you have a traditional queen, California queen or Olympic queen.
The dimensions of a queen-size bed frame are traditionally 63 inches by 83 inches.
A queen-size mattress traditionally measures 60 inches by 80 inches. 
A California queen is usually at least six or seven inches longer than the traditional queen.
An Olympic queen is usually four or five inches wider than the traditional queen. 
Even a small amount of additional width or length will make a dramatic difference when you are puzzling through how to arrange your bedroom furniture comfortably. 
What Are the Dimensions of a Full-Size Bed Frame?
Full-size beds are an appealing space-saving option for a couple, adult or family with young siblings. While many prefer the extra comfort that comes with the wider, longer queen or king mattress, a full-size bed is an efficient option that leaves more floor space while still giving you a comfortable night's sleep. 
A full-size bed also allows space for more flexibility when you arrange your bedroom furniture. Having enough room for an ample-sized vanity, small bookshelf, nightstand, media station or reclining chair for reading and enjoying coffee can considerably boost your quality of life.
The dimensions of a full-size bed frame are typically 54 inches wide by 75 inches long. In a modestly-sized bedroom of 10 feet by 10 feet, this allows for a comfortable three or four feet of walking room on all sides. If your room is larger than 10 by 10, resist the urge to fill it with a larger frame. Instead, leave your floor space available to personalize your environment with other set pieces. Take the time to measure each piece of furniture, as well as the bedroom dimension itself, before making any moves or purchases. This is truly a "measure twice, move once" situation. 
You owe it to yourself to think through what your bedroom will contain and how much room you will need. Each day, your bedroom is the place from which you launch and the last place you land. If it is too crowded, this will affect your happiness over time.
AS FEATURED ON:
AS FEATURED ON:

By: DigitalGenetics

White bedroom with an eastern king (standard king) size bed.

By: David Hilcher

A double bed.

By: Comugnero Silvana

The correct way to measure bed frame dimensions is by using a measuring tape to measure the length and width of the mattress area.

By: Lisa Turay

Measurements for a canopy bed will include the canopy rail size and the bed rail size.

By: WavebreakMediaMicro

A California king-size mattress is longer and narrower than a traditional king-size mattress.