What Are the Different Types of Wall Hooks?
Wall hooks come in a variety of shapes, sizes, and intended uses, from decorative to functional. The range of materials used to make the hooks is also quite wide; common materials include wood, metal, plastic, and combinations of all three. The way the wall hooks are secured to the wall will also vary according to the intended purpose, and while hooks designed for supporting a significant amount of weight will be secured with nails or screws, hooks meant for lighter duties can be secured with adhesives or thinner nails.
Picture hanging wall hooks are perhaps the smallest of all available styles of hooks. These are usually made from thin metal and are secured to the wall with a small nail or tack. They come in various sizes to accommodate picture frames and mirrors of different weights, and sometimes more than one hook will be necessary to secure the frame in place. These hooks are advantageous because they are inexpensive, easy to install, and do little damage to the wall itself, so when they are uninstalled, only a small nail hole remains. These wall hooks can be bought as a bundle at most office supply stores.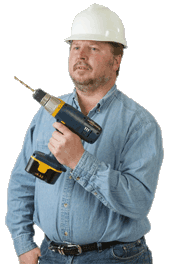 Plant hooks are usually fairly large and designed to hold a significant amount of weight. They can be hung from walls or from ceilings, and they can be made of wood, metal, or plastic. Pewter, wrought iron, and even steel hooks are quite common, as are wooden hooks made from a wide variety of woods that will vary in appearance. Plastic hooks are less commonly used as wall hooks for plants because thinner plastic hooks cannot often hold the weight of the plants, though some thicker plastic hooks can do the job.
Coat racks often feature several wall hooks mounted to a board or other type of backing. The entire unit is then mounted to the wall as one, and the hooks can be used to hold coats, hats, dog leashes, and other objects. They are often mounted near a home's entryway, and the number of hooks will vary according to the homeowner's specific needs. These types of wall hooks can also be hung in a bathroom for use in hanging towels, bathrobes, and so on. Individual hooks, made from aluminum or steel, are also often used in the bathroom individually, especially in bathrooms with limited room where a long row of hooks cannot be mounted.
AS FEATURED ON:
AS FEATURED ON:

Man with a drill