What are the Different Types of Mosquito Repellent Plants?
An individual looking to reduce the amount of mosquitoes in his or her outdoor space can utilize several different types of mosquito repellent plants in an attempt to deter the unwanted bugs. Citronella is one plant that is widely used in outdoor lanterns and candles for chasing away mosquitoes. Other mosquito repellent plants include catnip, marigolds, rosemary, and a genetically altered geranium known as the "mosquito plant," which was specifically designed for the home garden. Many mosquito repellent plants can also be crushed and applied to the skin as a form of natural bug spray.
Citronella grass is the most popular and widely known mosquito repellent plant. The mosquito repellent properties of citronella grass come from the citronella oil located inside the stems and leaves. Once the oil is extracted from the plant, it can be applied to the skin and clothes or burned in a candle or a lantern. The scent from the oil makes it hard for mosquitoes and other biting insects to locate a person or animal. Citronella grass is over six feet tall and requires a tropical climate, however, making it unsuitable for the average backyard garden.
Catnip, marigolds, and rosemary are other popular and familiar mosquito repellent plants. These herbs are scented with oils that mosquitoes and other bugs find unattractive. The insects avoid the plants, which hopefully translates to a reduced mosquito population in the immediate area. Catnip is a perennial herb that will come back year after year, while marigolds are annual and must be planted fresh each spring. Rosemary is a tropical plant, and it must be brought indoors during the cooler weather.
The mosquito plant was designed by a Dutch botanist, who combined the mosquito repellent properties of citronella with a geranium. The result was a compact, easy to grow indoor/outdoor plant that smells of citronella, yet is ideal for the home garden. The mosquito plant requires full sun and well drained soil. Like rosemary, it must be brought indoors during the winter, as it cannot tolerate frost and low temperatures.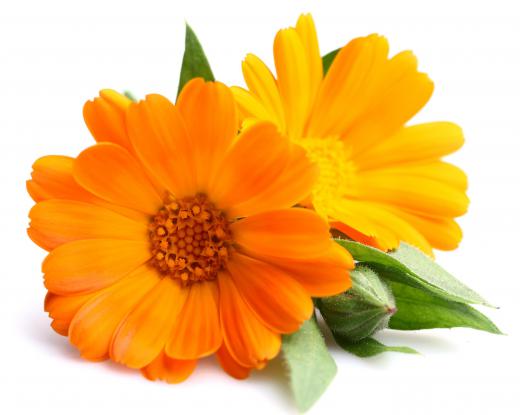 In addition to providing a barrier outdoors in the garden or patio, mosquito repellent plants can also be turned into a natural bug spray. An individual can pick the leaves, flowers, and stems of the plants and crush them to release the oils. The foliage can then be mixed with alcohol, body oil, or rice vinegar, and applied to the skin.
AS FEATURED ON:
AS FEATURED ON:

Mosquito about to bite.

By: iphoto

Catnip can be used to repel mosquitoes.

By: Dionisvera

Marigolds are popular mosquito repellent plants.

By: Maridav

Citronella is an ingredient in many insect repellants.