What is a Mosquito Plant?
The term "mosquito plant" is used to refer to a number of different plant species, most commonly a member of the geranium family known as the citronella geranium after its distinctive lemony scent. Despite the name, this plant does not contain true citronella oil, and it does not appear to be an effective natural repellent for mosquitoes. However, it is an ornamental plant and can be grown for purely decorative purposes both indoors and outdoors for people who like the foliage and scent. Gardeners should be aware that these plants can be dangerous for cats, and should not be used as a houseplant in a home where cats who like to chew on plants are present.
This plant is native to the tropics, and has fleshy stems and leaves. The leaves are lacy and slightly hairy, and when crushed, a lemony scent is released. The flowers are small and also scented, and can be profuse when the plant is in a hospitable climate. Pelargonium cirosum, as it is sometimes known, is frost tender and can be grown outdoors in tropical to suptropical climates with safety, but may not thrive in temperate and cool climates where winter frost is a problem.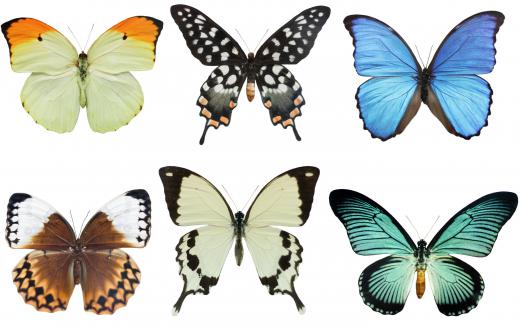 The mosquito plant has adapted to warm, relatively dry climates and is suitable for low-water gardening and xeriscaping. When stressed, the plant may not flower as actively, but it should survive droughts and periods of low water. The plants like medium-quality, well-drained soil and a sunny spot in the garden. In temperate climates where people want to try growing a mosquito plant outdoors, a sheltered area with lots of sun is recommended, and it is advisable to cover the plant on cold nights.
These plants do very well in containers, and containers can also be used to prevent spreading. The mosquito plant tends to be invasive in a climate it likes and it will sprawl freely unless it is regularly pruned and pinched back. In the garden, a mosquito plant can make an aromatic and pleasant addition to flower beds and will also attract butterflies and bees. Indoors, it can be used as an aromatic ornamental to help neutralize odors around the house.
Another option for people in cold climates with an interest in this plant is overwintering indoors. If people have room for containers of frost-tender plants, they can bring them in during the winter to add color and greenery to the house, and bring them out in the spring to enjoy the warm weather and sunshine.
AS FEATURED ON:
AS FEATURED ON:

By: Mark_VB

Mosquito plants attract butterflies.

By: Henrik Larsson

Despite its name, mosquito plants are not very effective at repelling mosquitoes.

By: claffra

Mosquito bites can lead to the infection of West Nile encephalitis, Western equine encephalitis, Eastern equine encephalitis, St. Louis encephalitis, La Crosse encephalitis and Japanese encephalitis.