What are the Different Types of Flooring Materials?
There are many different types of commonly used flooring materials, including laminate, bamboo and hardwood. Other, frequently utilized floor products are wood, tile, Pergo® and carpet. Some types of flooring are chosen for use in specific locations in the home, depending on the function of the room.
Laminate flooring materials often mimic the look of wood. The benefits of using a laminate include durability and easy installation. Most laminate materials are installed with an interlocking pattern that does not require nails or glue to adhere it to a room's plywood subfloor.
Bamboo flooring is a natural alternative to manmade materials. Bamboo offers increased resistance to insect damage and decreased moisture damage. A bamboo floor can also be installed using an interlocking method that requires no nails or glue to affix it to the subfloor.
Hardwood floors are often chosen for their beauty and variance in pattern and color. The term hardwood flooring is often used synonymously with the term wood flooring, but the two differ in quality and softness. The most common woods used for hardwood flooring include cherry, mahogany, oak and maple.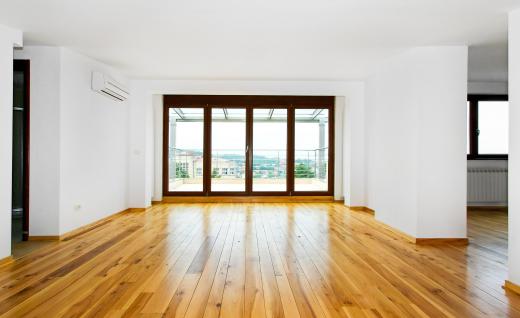 Wood flooring is the term used for all flooring materials derived from wood. Bamboo is often referred to as a type of wood flooring even though bamboo is a grass and not a wood. Both solid hardwood flooring materials and engineered materials fall under the wood flooring category.
Tile flooring is a popular choice for bathrooms and kitchens. Saltillo tile, a type of clay tile most often made in Mexico, as well as ceramic or porcelain tile can be installed in nearly any room of the home. Travertine, a type of rock, and marble are common flooring materials used in affluent homes throughout the world.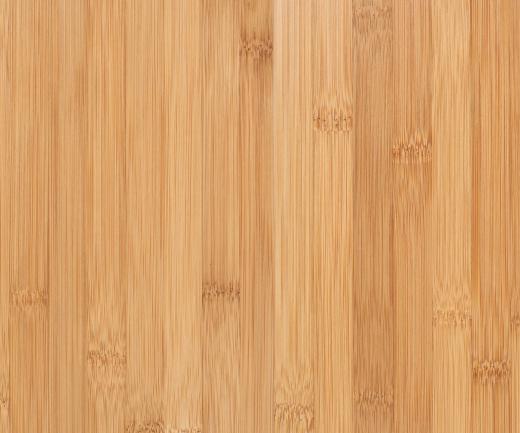 Pergo® is a type of laminate made, in part, from chipped wood. It offers increased durability and shine over some other flooring materials. While Pergo® is often used as a generic term for laminate flooring, it is actually the brand name of a product sold by a leading flooring manufacturer and should not be confused with other, similar options.
Carpet is commonly used throughout many homes. Types of carpet are often distinguished by the tightness of the yarn twist, also known as the pile. Typically, a carpet with a tight pile is more durable and has a firm feel. Conversely, a carpet with a less tightly twisted weave has a softer feel.
AS FEATURED ON:
AS FEATURED ON:

By: Howard Sandler

View of second story wooden floor joists from below.

By: Tatty

A house with hardwood flooring.

By: eugenesergeev

Bamboo flooring offers a resistant, natural alternative to manmade flooring.

By: Arpad Nagy-Bagoly

Tile is a popular choice of flooring.

By: Wollwerth Imagery

Some homeowners prefer laminate wood flooring over hardwoods because it is more resistant to temperature and moisture fluctuations.