What are the Different Types of Antique Wrought Iron Products?
Wrought iron has historically been used to construct countless household products, most of them highly decorative and durable. Today, true wrought iron is used less and less, and in its place, cast iron and even steel is used to make products labeled as wrought iron. Antique wrought iron products include fences and hand rails, chairs and tables, planters, arbors, wall sconces, and chandeliers. It can be difficult to distinguish antique wrought iron from the more common cast iron or steel versions, but there are a few tell tale signs that indicate true antique wrought iron.
Antique fireplace tools such as shovels, picks, and brushes often feature wrought iron handles. Antique wrought iron tools, like other wrought iron products, will often feature a grain, much like wood, that is caused by the slag in the iron. Slag is a by-product of the process used to make wrought iron, and this indicator may help one decide if a piece is true wrought iron. Since much of what is now considered wrought iron is actually made of steel, one can also distinguish between antique wrought iron and steel by observing rust: wrought iron can rust when exposed to moisture, but steel, usually stainless steel or galvanized steel, will be protected from rust and corrosion.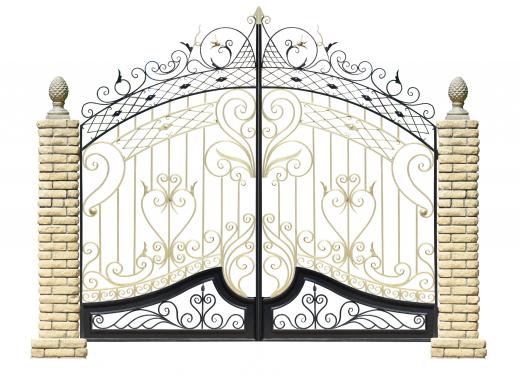 Antique wrought iron stairs are also common antique products. Such stairs may have been built at the front of the house as an entrance, or they may have been installed within the house to allow one to pass from one level of the home to another. The hand rails of such stairs were likely to be made of wrought iron as well, and these staircases were attractive but quite heavy. Antique wrought iron doors are also quite common, and the door itself may be completely wrought iron of simply accented with wrought iron for aesthetics and durability.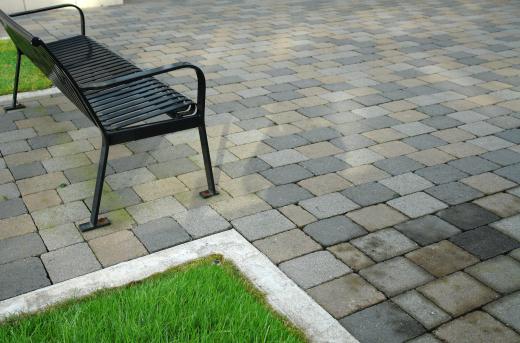 Lawn furniture is a common application of wrought iron. Chairs and tables made from wrought iron are quite heavy, so they will resist blowing over in the wind, and tabletops can be protected and accented with plates of glass. Antique wrought iron planters come in a wide variety of shapes and sizes, and they can accent a yard or garden quite nicely.
Less common but just as beautiful are wrought iron chandeliers. These antiques would need to be supported by a hefty chain or other support, since the wrought iron chandelier could be quite heavy and dangerous if it should fall. Older chandeliers were most likely fitted with round slots for candles rather than electric lights, though many chandeliers have been retrofitted for electricity as well.
AS FEATURED ON:
AS FEATURED ON:

By: Swet

Wrought iron gates and fences were popular fixtures in Victorian-era homes.

By: Horticulture

Outdoor chairs and benches for public use have historically been made of wrought iron.

By: Jon Le-Bon

Today, many products marketed as wrought iron are actually built from galvanized steel cable and other similarly coated materials.