What are the Different Kinds of Lawn Mower Accessories?
Many options found on the most popular models of lawn mowers are intended to provide safety for the operator as well as offer time-saving convenience. Tools, such as trimmers, are popular lawn mower accessories. Another accessory that is often used on a well-manicured lawn is a grass catcher.
By adding a trimmer attachment to the mower, the operator is able to save time by combining two processes into one. This also saves fuel, which is a way of off-setting the initial cost of the lawn mower accessories. A grass catcher aids in the collection and removal of clippings and provides a convenient way to add material to a compost heap.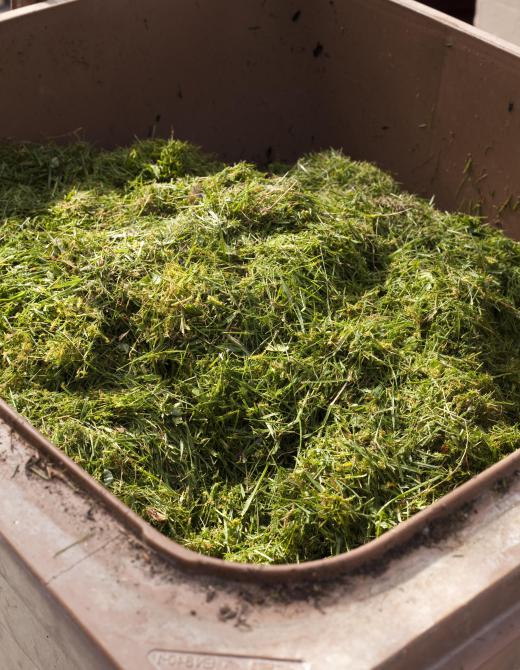 There are a wide variety of riding lawn mower accessories, including those that make chores more pleasant for the operator such as spring suspension seating and adjustable seats. Adding optional power steering allows for ease of maneuvering. Just like options for vehicles, lawn mowers are available with optional cup holders, radios and lighting. Other lawn mower accessories include cabs, snow blades and yard rollers. De-thatchers, vacuum attachments and auxiliary mowing decks to make a wider cut are also available.
When the layout of the property requires continually adjusting the mower's speed, a hydrostatic drive is popular on the list of lawn mower accessories. This type of drive system allows the operator to shift back and forth between slow and fast speeds without using a clutch or brake. By simply moving a selector lever, the mower's speed can be adjusted on the fly. Another accessory, wheel weights, make riding lawn mowers more stable and less prone to tipping. They also aid in traction by placing more weight on the drive wheels.
One of the most used lawn mower accessories on any given day is the trailer hitch. The hitch allows the riding mower to pull a small trailer behind. This aids in carrying other lawn tools as well as a variety of gardening tools and supplies to remote locations on the property. The disposal of brush and yard waste is made an easy task by simply loading the refuse in the trailer and transporting it to a waste pile or burning pit.
Lawn mower accessories aid the groundskeeper and homeowner alike in achieving a well-groomed lawn. Utilizing the power of the lawn mower to drive particular tools and attachments, the time involved in lawn maintenance can be drastically reduced in many cases. Often, the lawn mower accessories provide creature comforts for the operator.


By: verinize

Lawn care specialists often wear sound cancellation headgear.

By: eag1e

Grass catchers attach to lawn mowers to collect clippings.