How do I Choose the Best Lawn Mower Grass Catcher?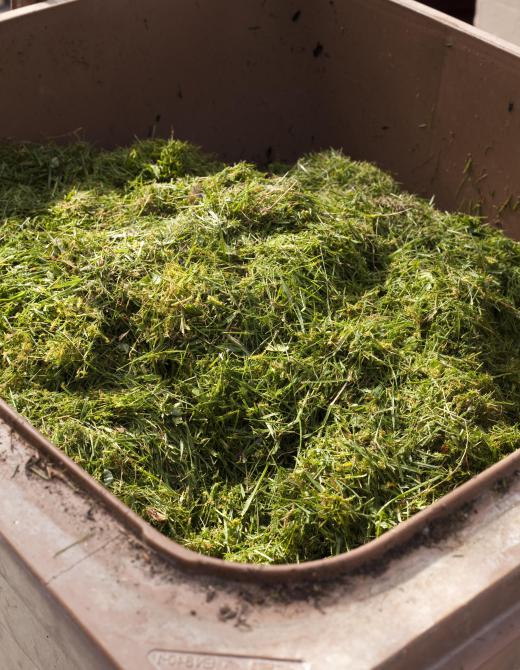 To choose the best lawn mower grass catcher consider what type of lawn mower you are using, how much capacity you will need, and what features you would like to have. The type of mower that you want to use your grass catcher with might dictate which models you are able to consider. There are also lots of choices to accommodate different capacities of grass and you should think about how much space you need in your catcher. Finally, there are several options that can allow you to use your grass catcher in different ways.
Lawn mower grass catchers are made for use with many different types of mowers. There are some that are designed to work with walk-behind mowers, and some made to work with riding mowers or even tractors. Determining which type of mower you are using will narrow down your choices. There are also grass catchers that are appropriate for private residential use and some that are suited for commercial use.
Once you have narrowed down the type of lawn mower grass catcher that will work for you, think about how much capacity you need your catcher to have. Some of them are simple and small and will hold just enough grass for mowing a typical residential yard. There are also models available that accommodate bigger or even multiple bags. If you have a large area to mow, you will want to make sure you choose one of these bigger models so that you can mow your entire area without having to dump out the bags.
There are also some features available on a lawn mower grass catcher that may affect how you will use it and what you are able to do with it. For example, some catchers come with a suction or blowing system to more cleanly collect and distribute the grass clippings. Some models have a feature that allows you to easily dump the whole bag while still sitting on the seat of a riding mower. This may be helpful if you have a specific area where you like to dump your grass clippings. Finally, you can find a lawn mower grass catcher that attaches to the side or rear of your mower and this choice may be affected by the function of your mower or simply by personal preference.


By: eag1e

Lawn mower grass catchers collect clippings while cutting grass.

By: aigarsr

Some grass catchers are made to work with riding mowers.