What are the Different Kinds of Hawaiian Flowers?
There are hundreds of varieties of flowers found on the Hawaiian Islands, including a wide variety of orchids, anthurium, and protea. Of these, a number have become representative of the islands — some through their widespread use in leis, others because of their bright colors and exotic shapes, evocative of the mystique of the islands themselves.
Most plants native to Hawai'i are actually relatively mundane in appearance, with little of the flair associated with Hawaiian flowers. The tropical environment and rich volcanic soil on the islands, however, provides an ideal growing location for a wide range of important plants. It is these, rather than truly "Hawaiian flowers", which capture the imaginations of most people.
There are three well-known native orchids to Hawai'i: the jewel orchid, the twayblade, and the fringed orchid. All three of these orchid varieties (anoectochilus, liparis, and platanthera) are sticky-leaved, with dull colored flowers, and are rather unimpressive to look at.
A number of hibiscus varieties are also native to Hawai'i. These come in a variety of colors, including white, yellow, pink, and red, in a number of exotic shades and shapes. Native varieties of hibiscus have local common names such as koki'o ke'oke'o, ma'o hau hele, and koli'o.
The most popular import to the Hawiian islands is undoubtedly the bird of paradise flower. The variety most often found on the islands is also known as a crane lily (strelitzia reginae). The tender yellow-orange petals, coupled with shimmering blue and green, make for one of the most striking visual images found in the botanical world.
Hardly a bouquet or lei is created on any of the islands without including a dendrobium orchid of some species or another. Most commonly, one will run across dendrobium wasselii, a small orchid with pure white blossoms that make it ideal for complimenting more colorful blooms. Dendrobium come in all colors, however, ranging from the blood-orange hued dendrobium unicum to the tender pink of dendrobium aphyllum. There are over a thousand species of dendrobium orchids, and in one form or another, virtually all may be found on the islands of Hawai'i.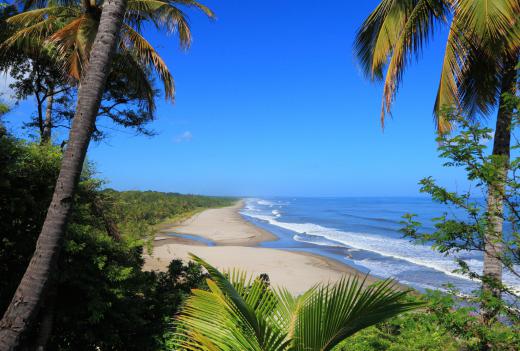 Hardly less common in Hawaiian decorative arrangements are anthurium. The assortment of shapes have helped these flowers gain massive popularity. From vibrant red heart-shaped anthurium, to long tulip-shaped pale purple flowers, anthurium offer a delicate counterpoint to orchids in a bouquet, or may act as a stand-alone piece, particularly in shorter arrangements. A relatively small selection of the anthurium genus is found on the Hawaiian islands — some fifty or so of the more than eight-hundred total species.
Proteas are found more rarely, though they are still surprisingly common for being introduced relatively recently. Their wide blooms are less romantic than orchids or anthurium, and less magical than the mysterious bird of paradise, but there is a simple charm to them that guarantees them a place in Hawaiian flower bouquets for a long time to come.
Leis are most commonly made using orchids, because of their versatility and range of colors. Sometimes carnations may be added to the orchids to lend their fragrance to the lei. More traditionally, leis are sometimes made using only ti leaf, with little or no floral adornment.
There are of course many more flowers to be found on the islands of Hawai'i — including lava flowers, heliconia, Hawaiian ginger, and virtually every other tropical plant in the world. Hawai'i has become, like so many of the world's tropical islands, a haven for every manner of exotic bloom, helping to add to its reputation as the jewel of the Pacific.
AS FEATURED ON:
AS FEATURED ON:

By: Subbotina Anna

There are many colors of hibiscus flowers in Hawaii.

By: uckyo

A number of varieties of hibiscus are native to Hawaii.

By: Dim154

The tropical environment of Hawaii provides an ideal setting for growing many types of plants.

By: Tinus Potgieter

Flowers of the Anthurium genus are common in Hawaii.